Self-love is the most important type of love and the least talked about. Even after years of practice, giving myself love is harder than giving love to others.
Self love daily affirmations can create more self-love! Let's talk about how to do it! 
Start with a cleansing deep breath and ask yourself…
Do You Love Yourself?
Do you accept yourself as you are?

Do you believe you are worthy of love and respect?
If any of these is a no for you, know that you are not alone. Low self-esteem is common in a world that often demands perfection and constant comparison. Please remember you deserve respect and kindness most importantly from yourself.
Jordan Poppenk and Julie Tseng have research suggesting the average person has over 6000 "thought worms" per day. Thought worms are a series of neurons that fire together creating a single thought.
How many of your thoughts per day are negative? It's time to release the limiting beliefs that no longer serve you. I'm asking you to embark on a path of self-love that will lead you to embrace your uniqueness, cherish your flaws, and celebrate your strengths.
For many, Yoga for Self-Love can be a great way to connect with the self! I also have this healing & self love guided meditation:
Let's walk through the process of self-love in more detail.
How To Love YOU!
You might be saying, loving myself is tough some days! I feel you. Your negative thoughts have created deep neural pathways (samskaras) that need to be balanced. To quickly start loving yourself begin a practice of daily self-love affirmations.
Automatic negative thoughts (ANTS) are created by repetitive negative self-talk. To counter the automatic negativity, you need to say more positive things about yourself than negative ones. Daily positive affirmations are the way to increase your self-worth.
When you repeat positive self-love affirmations to yourself daily your brain starts creating deep positive pathways and you start loving yourself more. It really is as easy as telling yourself how great you are!
Embrace Your Uniqueness
There is no one else that is just like you on this earth. You are here for a reason. When you are able to accept love from yourself you can better radiate love out to the rest of the world.
There is no such thing as normal. The choices you make are totally up to you. When you make loving choices to honor your own life desires, you increase the love in this world. Embrace who you are and make YOUR happiness a priority.
Cherish Your Flaws
I bet your negative self-talk enjoys telling you about your flaws. This is very common but it doesn't have to be this way. Your flaws are little signals from your purpose trying to push you in the other direction.
Embracing your imperfections not only helps boost your self-esteem but also allows you to lead a more authentic and fulfilling life. Don't forget you are a human, you will not be perfect. Expecting perfection will lead to disappointment. Let's avoid disappointments as often as possible.
Celebrate Your Strengths
You deserve happiness, celebrating your strengths is the easiest way to practice self-love. Allow yourself to radiate confidence and allow your best self to shine. In this step, don't worry about being too proud, you deserve all the love you can give yourself. It may feel inauthentic at first, but eventually, you'll start to believe it.
Examples Of Self Love Daily Affirmations
I consistently practice self-compassion.

My self-love brings more happiness into my life.

I deeply love and accept myself unconditionally.

I am the best version of myself and I improve every day.

I am worthy.
When deciding on affirmations for self-love make sure you decide on a positive statement that feels like it will fuel your soul. You deserve nothing but the best!
Integrating Positive Affirmations Into Daily Life
You deserve love daily. You are always by your own side to give love to yourself. By creating a self-love affirmation practice you are becoming your own best friend. Cherishing yourself and cultivating gratitude for who you are is the greatest gift you can give yourself. So how do you get started?
Decide On Your Affirmations For Self-Love
Self-loving affirmations are my favorite kind of affirmation. You may already have an idea of great affirmations for self-love. If loving yourself is out of your comfort zone, let me suggest some ideas.
Believe Them
Now that you have chosen an affirmation or two to focus on it is important that you start believing them. This step is one of the biggest hurdles.
The idea here is to pick a self-love affirmation because we are attempting to correct the low self-esteem. Believe in yourself and the words you choose. Your negative self-talk has no influence here!
Don't expect this to happen overnight though, so don't get discouraged if it's hard at first. Just keep going and eventually, you'll realize you do fully believe the new positive thoughts and you'll feel even more confident in this practice. You'll want more affirmations and even to teach people the affirmations and share your joy.
Write Down The Affirmation
Why not try writing it out as many times as you can so it becomes ingrained into your memory?
You could use scrap paper or your journal – whichever feels right! Maybe when you are feeling artistic you could make an art display of your affirmation. This is an amazing exercise. Not only are you creating which is always encouraged, but as you are creating you are reinforcing the neural pathways of self-love. WIN WIN!
One of the easiest ways to see your affirmations more often is to leave yourself notes lying around. Using a sticky note or paper and tape nicely write out your affirmation and place it in a personally high-traffic area. Some suggestions: your mirror, your coffee maker, your front door. Anywhere you will see it often will work.
Speak Aloud Your Affirmations For Self-Love
Louise Hay wrote a beautiful book titled "You can heal your life". She makes the case that positive affirmations can heal your life. If you want to learn more about how affirmations can work for you, her book is a great start!
She advocates speaking aloud your affirmations in front of a mirror. There is something potent when you speak your affirmation to your own reflection. You can see yourself accept respect and in that moment you can release what no longer serves your best self.
Another hack, record your own voice speaking your affirmations and listen to them on repeat. You want these ideas to become automatic thought patterns. The more you treat your mind and body with the respect they deserve, the thoughts will become automatic in the future.
Affirm Your Inner Child
Affirming your inner child means acknowledging and validating the childlike aspects within you—the innocence, curiosity, and vulnerability that may have been overshadowed or neglected as you grew older. It's relatively simple to do but can bring out big emotions! Don't be afraid of this personal growth, it will increase your inner peace.
Visualize your inner child sitting across from you. Imagine the present you saying your affirmations for self-love to the child version. If it feels comfortable you can visualize hugging your inner child and giving her all the love and happiness you wish you had received when you were her.
This work can be difficult for some and that's normal. Even though it might not feel like it at the time you can consider this a self-care task. To hear more about what self-care looks like listen to this episode of the Uplifted podcast!
Benefits Of The Daily Positive Affirmation Practice
You might be thinking, this sounds like a lot of work. You are right! It is worth it to become in charge of your own happiness. The only approval you actually need is your own inner knowing to tell you what to be.
The key to falling back in love with yourself is daily affirmations. This study shows that our problem-solving under stress can be improved by self-affirmations. Affirmations for self-love create a better relationship with yourself.
If you start to practice self-love affirmations you will be grateful for the joy and peace they bring into your life. Your own love will become the default through this practice. You can create the confidence you deserve!
Closing Thoughts
Self-love affirmations are a great step towards a happy life. Creating a self-care practice like this one will increase your self-worth and overall happiness. The first secret to inner confidence is correcting your belief system. If you can stop apologizing for yourself and set boundaries that affirm you are worthy, there is no limit to the self-acceptance you will develop.
I wish you more self-love every day forever after!
Next Steps
Check out my YouTube channel and find some yoga classes that you can try out for yourself!
Download my Yoga Calendars for an at-home practice, guided by me on YouTube!
Join Uplifted for exclusive content that you can access right from the app. Take a deep dive into your practice with me this year!
X
Experience 3 Training Videos from Inside My 200-Hour Online YTT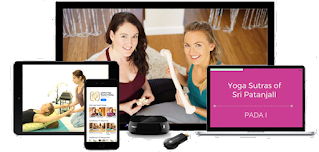 X
Learn how to do 11 of the most popular yoga poses correctly. Free video + PDF download.