HOUR ONLINE
Yoga Teacher Training
Welcome! The Uplifted 300-Hour Program is for the modern yoga teacher looking to accelerate their career alongside supportive, like-minded peers, with direct coaching from me (Brett!).
The goal here is more than deepening your yoga education. I designed this as a catalyst for YOU and a kick-start for your business. If you've been holding back, this course propels you into action. 
The 300-Hour Curriculum provides a step-by-step framework on how to:
Choose a business model that plays to your unique strengths
Charge more & serve more by focusing on your mindset and entrepreneurial skills
Differentiate your teaching and rapidly add offerings to your in-person classes or online courses with "done-for-you" Uplifted™ workshop, class and lessons plans you can use as your own!
Meet both your lifestyle and revenue goals as a health and wellness professional
No more "analysis paralysis."
No more charging less than what you're worth.
No more playing small.
Deepening your yoga knowledge is transformative for each of us. Many of you tell me you want to

share this gift

of transformation with the world around you. My mission is to empower YOU as a high-quality yoga teacher to step forward,

clarify your vision

, and convert that vision into

tangible value

(and charge for it!). Don't be timid. Be bold. Now is the time to take action.
Brett Larkin
The Uplifted 300-Hour Program offers both:
The highest-quality yoga education with world-renowned experts
The unique tools, techniques and teachings to succeed as an entrepreneur in the wellness industry.
Deepen your expertise in anatomy, sequencing, the subtle body, and injury management
Create your unique wellness business that dovetails with your lifestyle and income goals
Receive guidance, accountability and tough-love coaching from Brett as you break through self-limiting beliefs, resistance and fear
Just like Uplifted YTT-200, this is a highly interactive course. You'll be viewing coursework at home, participating in live coaching calls and group discussions with our compassionate community. The emphasis in this YTT 300-Hour: getting you into action and monetizing your business. 
Module 1
The Subtle, Soulful Self
I couldn't be more proud of the depth of education in this Subtle Body Systems module, presented by me and thought-leaders in the yoga field. The goal of this module is for you to attain fluency and deep mastery of the Chakras, Tantric philosophy and the brain. This wisdom helps you to better understand yourself — and empower your students

In-depth education on the Chakras developed by Brett and best-selling author, Anodea Judith, PhD – global authority on the Chakra system

Sequencing suggestions for teachers bringing the Chakras into their classes, workshops and private classes  

Intimate videos ask: How do we work with the Chakras in our personal lives, as teachers, as leaders, at the highest level?
Demystify the Granthis, Saririas, Koshas, Vayus and the Energy Body with founder of MetaAnatomy™, Kristin Leal
Master advanced meditation techniques, designed to elevate both your own personal practice and your teaching

Delve into the anatomy of the brain, the limbic system, the digestive system and the roles of the internal organs

Deepen your chanting practice; learn tools and techniques to impart your favorite chants to others

Learn Tantric Samkhya philosophy (one of the six systems of Indian philosophy) presented by original co-founder of the famed YogaWorks, Yogiraj Alan Finger
Empower your students with this powerful, ancient, non-dual worldview, needed now in the modern age more than ever before!
Upon completing this module, graduates will have a deep, nuanced understanding of:
Tantra and Sampyka Philosophy
Brain Anatomy (lobes, limbic system, glands)
Tantric World View and Universe Creation
Injury Management Techniques
Sampyka Philosophy as it Maps to Ayurveda
What's Unique: This 300-Hour curriculum not only deepens your yoga expertise, but provides you best practices to transmit these teachings to your own students in dynamic group classes, workshops or online courses.

Environment Reset: Create Your Sacred Space

Get More Done with Less Time

Strategies to Discover Your Secret Strengths 
Receive these + Module 1 Content INSTANTLY, as soon as you place your deposit.  
Module 2
Money | Mindset | Mantra
I was flabbergasted as the results rolled in.
After polling hundreds of YOU – our incredible Uplifted YTT-200 alumni – you told me what you struggled with the most wasn't pranayama, anatomy or teaching asana. You told me you craved small-group coaching to:
Create unshakeable self-confidence
Conquer 'imposter syndrome'
Charge what you're worth (and get it!)
Fuel your income goals with action steps and accountability
Transform your yoga vision into tangible value
As an entrepreneur, you have a ridiculously amazing opportunity to make extraordinary money.
Please read that again: Entrepreneurship is the #1 best opportunity available today for teachers and healers to create wealth. Yet no 300-Hour advanced program treats yoga teachers as entrepreneurs. There's no education on the mindset, methods or maneuvering it takes to create extraordinary wealth while sharing what you love. Until now.
Everything I'm sharing is from my own direct success as a serial entrepreneur and seven-figure business owner.
Brett Larkin
What if I told you that you could not only replace your full-time or supplemental income teaching yoga, but create a six-figure, multi six-figure and even seven-figure business in the yoga industry… if that's what you desire?
The secret isn't learning the latest SEO tactics or amassing Instagram followers. Those are just tools. The real secret is thinking BIGGER than what you currently believe is possible for you. It's all about transforming your mindset. In my experience, this is virtually impossible to do alone. You need coaching to transform your mindset, create a strategy and pick a profitable business plan that works for YOU.
Since starting my yoga business in 2012, I've invested a lot in private coaches, programs and mentors who I knew could help me uplevel my business and my life. As a seven-figure business owner, this investment was well-worth it! I had to give myself permission to invest in myself.
If making a full-time income from yoga feels impossible to you –

If investing in your own wellness business feels 'irresponsible' –
I understand. I had ALL the same doubts and fears. In fact, I felt deep terror and financial insecurity about pursuing my love of yoga full time.
Guess what? These fears are a normal part of entrepreneurship.
It's time to reframe your money story and elevate your approach. Allow me to support you in this transformation.
I wanted to cultivate new habits and figure out ways to grow my business. After coaching with Brett, something shifted — I suddenly felt in awe of all I have to offer. I gained clarity around key goals and what I need to say 'no' to in order to get to the next level. More than that, Brett helped me realize my unique value as a teacher. I am eternally grateful.
Brandy B.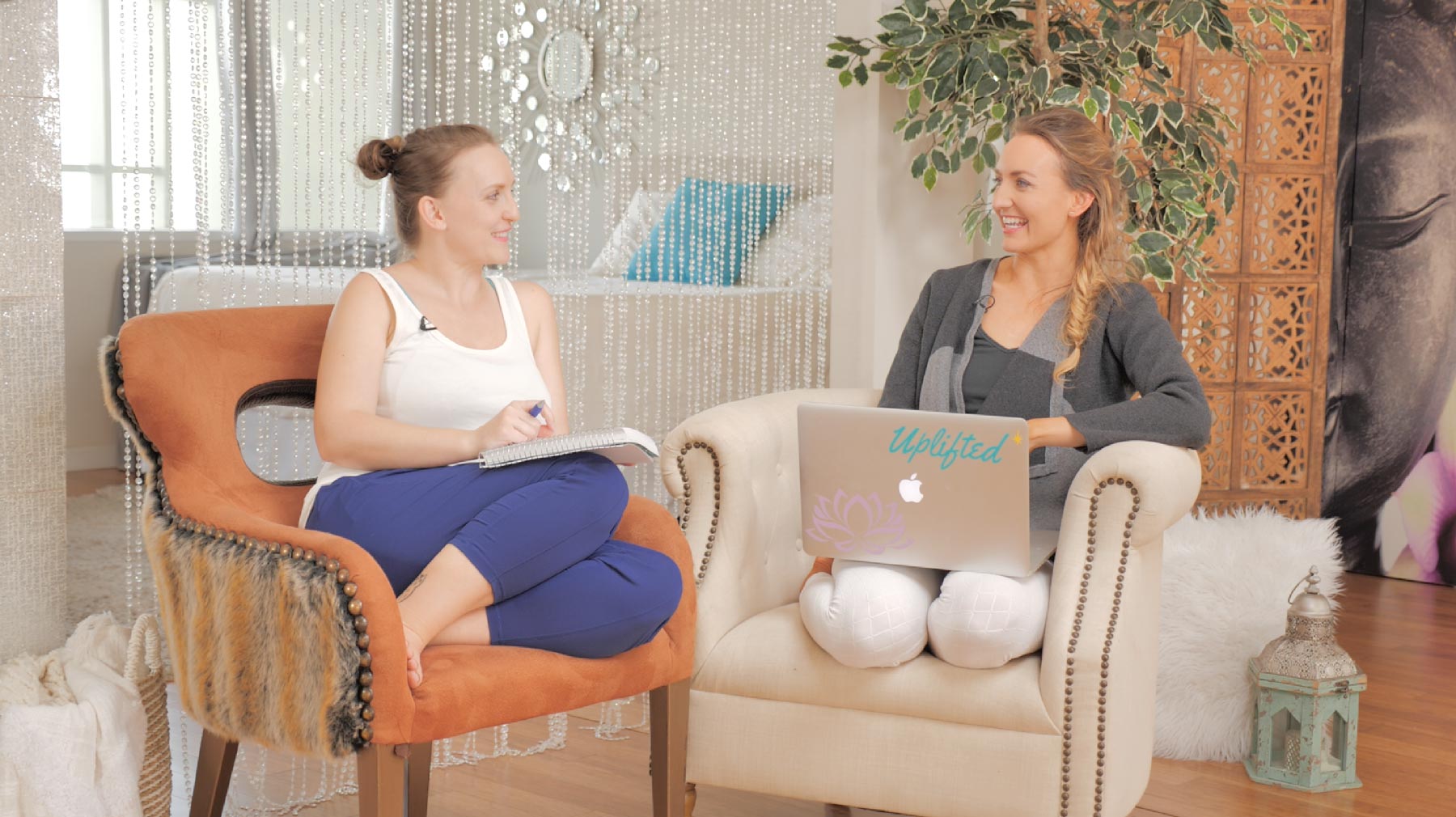 Slay self-limiting beliefs about earning money as a healer or yoga teacher

Identify your own unique pattern of "imposter syndrome" to stop it in its tracks and own your power

Switch low-value statements with high-value ones using Brett's unique methodology
Reframe your money story and clear money blocks that have been with you since childhood (and maybe even past lives!)

Create key rituals that keep you positive, powerful and focused on revenue generation as an entrepreneur

Charge what you're worth (and get it!) through a step-by-step system

Craft high-value affirmation statements aligned with your dreams and goals – coached by Brett and your peers

Identify key journaling prompts and self-inquiry questions that will allow you to break free of past conditioning
Accountability from Brett and your supportive fellow trainees keeps your motivation high – even when resistance or self-sabotaging behaviors resurface
Most of us yogis have a deep desire to give back and serve our communities. I realized the best way I could achieve my philanthropic goals (and make TRIPLE the impact) was by healing my own money blocks. Becoming a high-earner enabled me to offer more content for free AND give to causes I deeply care about. YOU have the opportunity to do the same. It's time to stop playing small. It's time for you to lead.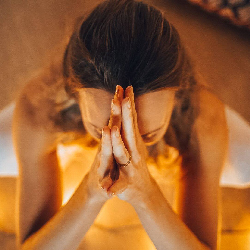 Brett Larkin
This module also includes:
Formula for Value Creation
Easy Pricing Guide & Template
Premium Beliefs Audio Affirmation
Brett's Top 5 Journaling Prompts for Solving Business Blocks
Brett's Top 10 Personal Mantras around business and money, proven and honed over 5 years
Let me hold you as powerful. I know these shifts are possible – because I've lived it.

Easy-to-Fix Money Mindset Mistakes

Breakthrough Coaching Questions

Pricing Do's and Don'ts
Module 3
The Body & Branding
How many times have you had a yoga teacher (or trainer!) tell you one thing, only to have another tell you the exact opposite? The yoga world is filled with alignment cues and alignment belief systems that often contradict one another. You want to be the trusted authority for your community — and I want to help!
This module kicks-off redefining your understanding of anatomy with Danni Pomplun (600-Hour teacher) and Master Teacher Trainer. I then unpack how to put Myofascial Release techniques into practice with private clients (this is totally unique!). Throughout, we focus on clarifying your vision, building your brand, and driving revenue for your business.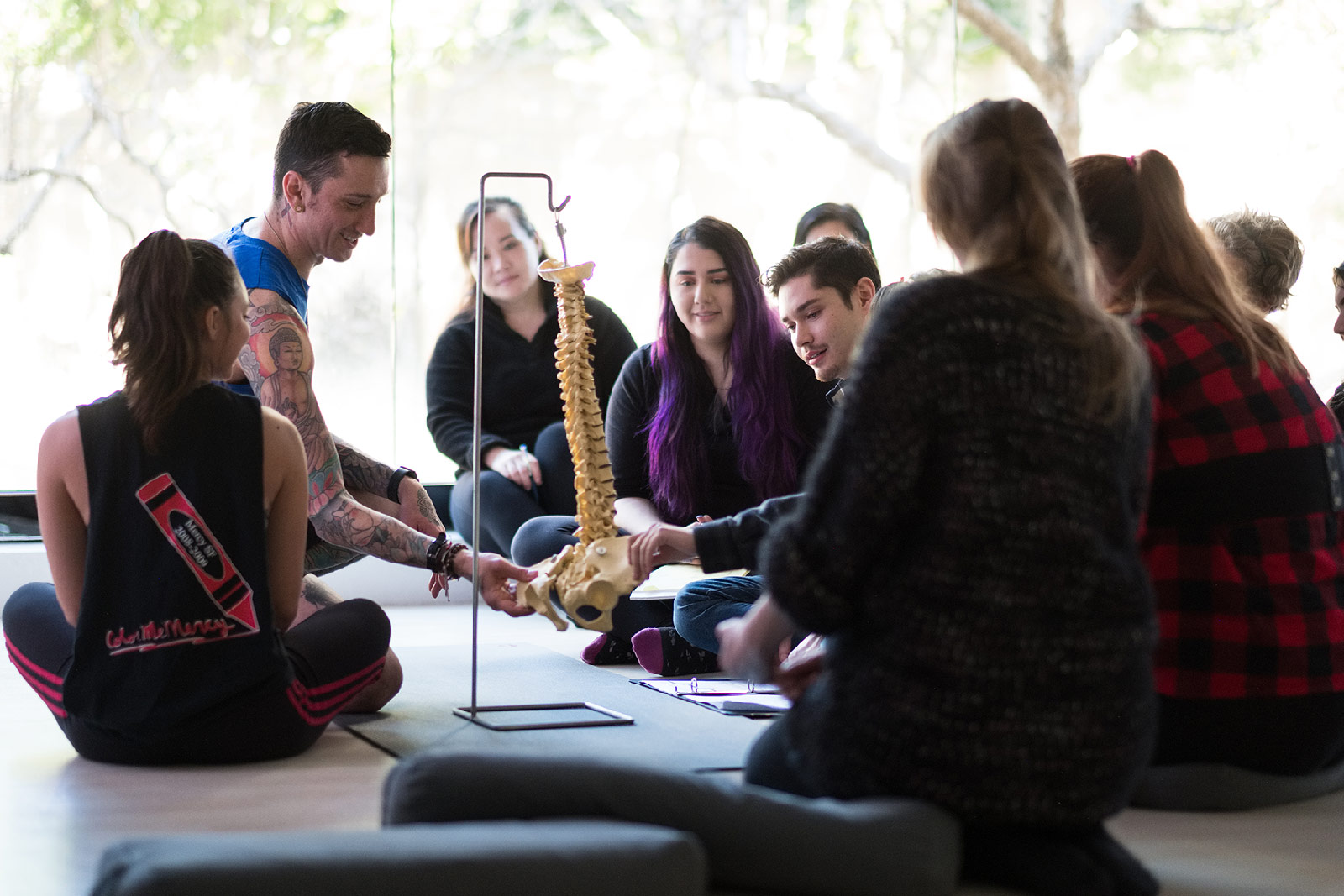 Dive into the anatomical world of biomechanics and how to use this knowledge to build safe yoga sequences that students of all levels can enjoy

Break down commonplace yoga cues and their actual effect on the body; examine what language truly is working and what is not

Dissect body mechanics of both fundamental and advanced postures, while digging deeper into injury management for common student conditions

Take your private classes to the next level through hands-on Myofascial Release techniques
Implement these fascial adjustments with private clients and small groups to develop a devoted following
Step-by-step outline on creating Fascial Focused yoga classes and workshops

Uncover your personal brand archetypes through an in-depth assessment licensed for participants of this program

Discover how these archetypes guide you so that copywriting and social media – which so many yogis dread – can suddenly feel effortless.

Receive direct coaching from Brett on your website copy, email copy, and giveaways

Have you been told you need to find your "niche," but have no idea what that means or how to begin? In this module, we cover finding your niche and identifying your ideal client.
Let me guide you step-by-step through a proven process that's worked for me and hundreds of other high-earning entrepreneurs.
Discover how brand archetypes empower you to create income from a place of authenticity. From this place, selling feels easy and natural.
Brett Larkin
Also included in this module are uncensored live lectures on:
How to get hired at studios

Get featured at yoga festivals

Create your first email opt-in

Teach online — balancing free vs. paid content

Brett's Spreadsheet Pack: 

Income Tracker

Retreat Runner

Workshop Generator
…pre-filled with formulas. Use these real-world plug-and-play Excel worksheets to budget your own projects.
Download the Full Brochure, Behind-the-Scenes Footage, and Free Sample Videos:

Module 4
Done-for-You Content: Classes, Workshops & Sacred Circles (in-person or online)
The final component of this training includes amazing "done-for-you" content and lesson plans that you can use teaching in your home, online or in a studio. 
So many of you told me you craved a template for action to go out and start teaching – in effect a "business in a box." What I created for you is a framework based on my 10 years of teaching in-person and online. This is a springboard. Use as-is OR tweak with your own content.
Save Time, Energy & Anguish:
Implement "Done-for-You" Sequences, Lesson Plans and Talking Points for:
Beginner Yoga: 6-Class Series
Beginner Meditation: 6-Class Series

Healing Yoga + Self-Massage: 3-Class Outlines (with MFR techniques)
Sacred Circles Outlines for:
Full Moon

New Moon

Abundance

Chakra-themed group classes
Yoga + Affirmation Writing Workshop
Use these to lead yoga experiences in your home, local fitness center or YMCA, or to host workshops or class series at studios.  
I know you are immensely talented (and creative!). Likely, you have gifts beyond yoga (reiki? massage? a love of nutrition?) – YOU ARE UNIQUE.
Many of you are looking to blend yoga with your own unique offerings or wish to develop your own teaching style. I take you through a step-by-step process to develop your own Signature Program, which you can offer as on online course or high-end package.
Receive direct coaching from me on how to:
Use

all

your unique skills

to create a signature offering (in-person or online)

Craft high-end offers and packages that meet your

income goals

Gain a loyal base of

private and corporate clients
Since we cover Mindset in Module 2, Module 4 is where we dive into the nitty gritty of "how to" and technology: email service providers, website hosting, course hosting and payment gateways.
No need to painstakingly figure all this out on your own — like I had to!
Capitalize on my shortcuts, and move forward with mentorship and a group of supportive peers.
"Done-for-You" Business Plan Outlines:

Cash Flow & Profit

Hiring and Managing a Team

How to Film Yourself (iPhone, DSLR, indoor, outdoor) – even when alone!
…with a step-by-step plan for each. 
After doing just some of the 300-Hour coaching exercises with Brett, I finally got my site launched and my 7 Day Program out there. I feel more in control. I trust myself more and am able to immediately spot and fix problems as they arise. This training is going to have a huge impact on people. 
Amanda D.
I hounded Brett to help me bring my teaching online. She's my go-to person for filming yoga classes, marketing, pricing, strategy. Get close to her! You'll leave energized, inspired and with concrete steps forward!
Danni P.
Uplifted 300-Hour YTT Gives You:
Online videos featuring Brett and world-renowned experts in all 4 modules. Each module includes concrete action steps, exercises, teaching demonstrations, and a training manual.
On-the-spot coaching from Brett as you develop your offerings. Feel rockstar confident, even if you're just starting out.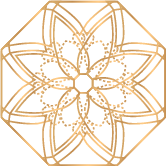 Done-for-You downloadable versions of Uplifted™ yoga class plans, workshops, journaling prompts, handouts and materials you can brand as your own. Use these with your own students in studios, retreats or in your home.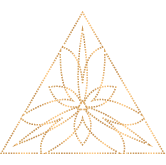 Easy to follow online curriculum available on mobile and desktop. Designed to get you certified within six months or at your leisure, complete with videos, audio affirmations, 300-Hour level only practices, and more.
Live calls twice a week to go deeper into the material. Get your questions answered. Benefit from live coaching and accountability. 
Actionable business strategies, key modules on entrepreneurship, money mindset, as well as the tools, techniques (and spreadsheets!) to make it all happen.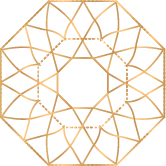 Exclusive access to the Uplifted™ 300 online group. Receive caring feedback and support. Swap ideas, connect with emerging teachers and share victories.
Lifetime access to all the online course materials, handouts, live calls with Brett, and our inspiring teacher community.
In this training I share tips, techniques and strategies that have worked for me and many other successful entrepreneurs. In signing up, you understand that there are no guarantees and that I am not offering you employment. Enrolling in this program requires you to do your part to create results. I look forward to helping you claim your power in this incredible journey together. 
About Brett Larkin
Brett teaches to a global audience where her classes are streamed for over 4 million minutes each month. She offers yoga and meditation to ignite your best life and open into your full potential on and off that mat. Her greatest privilege is to work daily with such an inspiring yoga community. Students hail her precise cues, compassionate support and warm sense of humor. She has twenty-five years of ballet and modern dance training and is also a Massage Therapist specializing in myofascial release and unwinding. In her IT career, Brett created movement and dance videogames. She co-founded and sold two successful health & wellness businesses before developing Uplifted™ Yoga as a successful global business. She's taught yoga in studios and at Silicon Valley's hottest companies. In 2016, she won Youtube's NextUp award as one of the top emerging channels on Youtube. She holds a BFA from NYU's Tisch School of the Arts and over 500 hours of yoga-specific training.
About
Anodea Judith
Anodea Judith, Ph.D. has been called "a prophet for our time." A groundbreaking thought leader who is the founder and director of Sacred Centers, and a writer, therapist, and spiritual teacher. She is a 500 hour yoga teacher and is considered one of the country's foremost experts on the combination of chakras and therapeutic issues and on the interpretation of the Chakra System for the Western lifestyle. She is best known for the chakra classic, Wheels of Life: A User's Guide to the Chakra System, considered the definitive work on the subject. Eastern Body, Western Mind: Psychology and the Chakra System as a Path to the Self charts childhood development, bioenergetic character structures and Jungian individuation, all within the chakra model. This book is used as a text in universities and healing schools across the country.
About Kristin Leal
Kristin Leal studied with her first teachers Sharon Gannon, David Life, and Katchie Ananda and completed numerous teacher trainings with Rodney Yee, Betsey Downing, Ph.D. and her current teacher Yogarupa Rod Stryker. In 1995, she graduated from the Swedish Institute for Massage Therapy and became a licensed massage therapist and Reiki practitioner. She has additional certifications in Thai massage, neuromuscular and myofascial release. She has been honored to lead many workshops and teacher trainings around the world, and has been blessed to graduate over 1000 students to date. In 2013, Kristin created MetaAnatomy, a series of workshops, classes and trainings that explore the dynamic beauty and poetry of who you are. She is co-author of the book "The Yoga Fan" (2003) and author of the books "MetaAnatomy Anatomy of a Yogi" (2014) and MetaAnatomy Body Poetry (2019) which was called a "luscious resource" by Rod Stryker and "smart and sassy" by Elena Brower.
About Yogiraj Alan Finger
South African Tantric and Kriya Yoga Master Alan Finger began studying yoga at the age of 16 with his father Mani Finger and renowned swamis of the past century. Alan and Mani created ISHTA Yoga. The ISHTA style integrates breath-based flow yoga with alignment, meditation and healing bodywork. Before creating a home for ISHTA, Alan co-founded Yoga Works, Yoga Zone, and Be Yoga. Alan has authored several books and travels the world to share his teachings.
About Danni Pomplun
Danni Pomplun is a 500-hour Yoga Teacher and a member of the training faculties of Yoga Tree in San Francisco and Noah Mazé's The Mazé Method in Los Angeles. Danni leads popular workshops and immersions in his hometown of San Francisco and across the country. No matter where he goes the thread of community remains. His style has been described as functional, down-to-earth, and fun with an edge. Each offering will connect to power and flow, infused with light-hearted spirituality where you'll find the inspiration to connect with your higher self.
About Lauren Handel Zander
Lauren Handel Zander has spent over 20 years coaching thousands of private clients: entrepreneurs, politicians, Emmy, Peabody and Academy Award-winning artists, Grammy-winning musicians and Fortune 500 CEOs. She's a life coach, university lecturer, public speaker, and the Co-Founder and Chairwoman of Handel Group® based in New York City. The Handel Method® has been taught in over 35 major universities including MIT and Stanford Graduate School of Business. She has appeared on television and in film, starring in A&E's Biography Channel TV Special, "Celebrity Life Coach."
Download the Full Brochure, Behind-the-Scenes Footage, and Free Sample Videos:
Download the Full Brochure, Behind-the-Scenes Footage, and Free Sample Videos: