Transformational At-Home Yoga
Transformational
At-Home Yoga
ANCIENT WISDOM
for modern yogis
Unlimited Courses. Extraordinary Variety.
Sacred Teachings
Made Accessible
Leverage the ancient wisdom of yoga in ways that are personal, practical and powerful.

Develop a mat-side journaling practice

Craft powerful, personal affirmation statements

Deep dive into each of the Chakras
Demystify concepts from Chaturanga to Kundalini
Step into an abundance mindset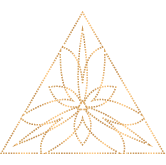 INCREDIBLE VARIETY
In-Depth Explanations
INCREDIBLE VARIETY
In-Depth Explanations
Whether you're a

new yoga junkie

or a seasoned

teacher

, leverage

all styles of yoga as you tailor your practice to accelerate your personal growth.
VINYASA. HATHA. KUNDALINI. YIN. RESTORATIVE. MEDITATION. FASCIAL FITNESS. CHAKRA STUDIES. THE YOGA SUTRAS. VEDIC WISDOM. And more.
Get into action and onto your mat. Your assigned Uplifted Yoga™ mentor (and the whole community!) is ready to point you toward your next transformational class series – organized by length, level, theme and mood!
ACCESS UPLIFTED COURSES ($800+ Value)
8 Limbs of Yoga
$197 Value
Embodying the Yamas
$197 Value
Chakra Healing
$197 Value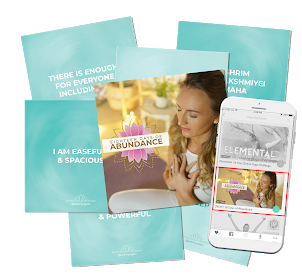 18 Days of Abundance
$97 Value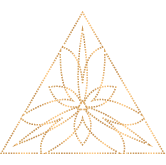 Feel Empowered
with Your Tribe
Feel
Empowered
with Your Tribe
You need a place to ask your questions, post your triumphs, and find out what essential oils are best to use during the New Moon.
Our private community is only for people who desire a consistent at-home yoga practice and want to connect with others on this same path.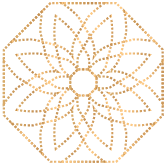 Unleash your highest self with ancient wisdom and personalized habits that are actionable and transformative.
Stop practicing random yoga classes and let our guided plans and thematic class series on the Chakras, the 8 Limbs and Yoga Sutras chart your course. 
Download class plans, journaling prompts, plus YACEP credit for certified teachers.

Earn Continuing Education Credits with Yoga Alliance for all Uplifted™ Academy courses on topics like the Chakras, Yoga Nidra, and 8 Limbs of Yoga.
Before joining Uplifted, I didn't know if I was doing my poses right. Now I've learned that and so much more, like morning routines for successful people, deepening my practice, meditation. There is no one out there like Brett. Her teaching approach is like no other. I've learned more with her in just a few months than with studio classes in the past.
YOUR FUTURE SELF, WITH A DEVOTED PRACTICE IS:
Make your time on the mat count.
Access step-by-step calendars, training plans, and courses.
Member-Only Training Guides, Challenges & PDFs ($600 Value)
Nearly 1,000 Yoga Classes in a Variety of Styles (Priceless!)
Exclusive Member Podcasts ($400 Value)
Uplifted Academy Courses ($800+ Value)
Library of All Past Live Calls & Workshops ($500 Value)
Chakra Audio Affirmations ($150 Value)
$2,450+ OF YOGIC GUIDANCE FOR $29 A MONTH!
$290 FOR THE WHOLE YEAR!!
(BEST VALUE: Receive 2 months free!)
$29 / month
Billed monthly at $29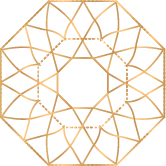 $290 / year
Receive 2 months free!
*These rates are locked in forever and you will never be charged more, even as more content is added and rates go up for new members. Cancel anytime.
I just signed up for the free trial last night and am FLOORED by the amount and quality of content that is already in the library! I've signed up for other programs before (at a much higher price) that only included the current month's training.
Raven M.
I love the simplicity of following uplifted's weekly yoga schedules. Brett offers high quality classes and an amazing variety of videos.
Shannon W.
Brett is different from every other online yoga teacher I've encountered:
She's entirely inclusive and empowers everyone to personalize their practice – no matter of yoga level, beliefs, or gender
Her cuing is magical. My yoga practice has improved so much as a result!
There's so much *variety!* Brett really encourages Uplifted members to 'be curious' and provides a taste of everything yoga has to offer. There's always fresh material.
The member-only podcasts & interviews really add to the whole experience!
Ali U.



"Before joining Uplifted, I was unsure of myself. I randomly picked videos online and hoped I was performing the poses correctly. Now my practice is laser focused on what my personal goals are. Brett's live calls have helped to ensure my poses are done correctly so that I don't injure myself and my alignment is correct."
Paula S.
"I have a very busy life, and yoga is what keeps me going. Before Uplifted, I was part of a really great site with lots of teachers, material, and different approaches. I doubted this would be anything new or better. After joining Uplifted, I stopped everything else. Brett has these special twists on the practice which make me revisit every pose I thought I knew in a very different way. Each lesson and monthly plan is so beautifully and carefully designed. I'm stronger, more resilient, more flexible. Even my shape is changing. Our community is so supportive, you just drop in whenever you want or need. Brett is with us, very close even from afar. On the live calls, she discusses literally everything with us. You feel like you're part of a journey…an adventure…with lots of friends."
Danielle S.
Signing up, I had doubts about whether there would be enough content, but there is MORE than enough! I love Brett's way of teaching. Her videos add so much value to my practice!
Jen N.
"I've tried other subscription yoga sites, like YogaGlo, but the community and support, from members and Brett herself, that comes with Uplifted is amazing and keeps me invested in myself, my practice, and my health. I love that I can ask a question in the Facebook group and almost immediately someone has responded in such a supportive way. I cherish this group!"
Rebecca F.
FAQs
FAQs
Do I get all past member content (including the current month's plan) when I join now?
Yes. There's never been a better time to join!
How is Uplifted different than what's free or on Youtube?
In Uplifted, you're able to download Brett's entire library of YouTube videos as well as access member-only content. This includes classes you've never seen before, beautiful PDF guidebooks, thematic yoga challenges, yoga courses, and affirmations audio tracks. All of this is designed to infuse yoga into every aspect of your day. Receive a plan and accountability. Access our special Uplifted community full of dedicated yogis who want to share their own tips and tricks with you!
How do I access the content? What happens immediately after I buy?
Right after you buy, look for an email from [email protected] granting you access to your "Brett Larkin Yoga – Uplifted" content. You can view the videos on your PC or the Uplifted iTunes/Android app. All you have to do is enter your email address (same address you used to sign up) and the member's area will appear. Download videos to the app for when you don't have wifi. Enjoy our beautiful member-only PDF guidebooks, class plans and affirmation tracks as soon as you sign up.
Can I cancel at anytime?
Yes. You can cancel your Subscription at any time. Please note that you must cancel your Subscription before it renews for a subsequent month in order to avoid being charged for the next month's Subscription Fee. If you cancel your subscription, the cancellation will become effective at the end of the then-current monthly Subscription period. Subscription memberships (including Annual Subscriptions) are not eligible for pro-rated refunds. For more details on how to cancel your subscription, click here or email us at [email protected] with subject 'Cancel my Membership'.
Do I have to pay via credit card?
No, you may also choose to pay via PayPal.
I'm brand new to yoga – is Uplifted a good fit for me?
Yes! Not only do we have the Beginner Training plan and playlists, you'll vastly benefit from getting feedback from Brett, your mentor and the rest of this amazing group. There are many yoga teachers in Uplifted who love helping new students.
Is Uplifted for men and women?
We have primarily women and a small handful of incredible men in the community. Everyone is welcome.
I'm anti-social media and do not use Facebook. Will Uplifted still work for me?
We'd love to connect with you through Facebook – there is much power and wisdom inside the Private FB community! However, we know Facebook isn't for everyone. About a third of our members don't use Facebook and still love this membership. Facebook is not a requirement to enjoy the Uplifted app, download classes or access or participate in community live calls. There's also a private Uplifted What's App group. Ask us about it when you join!
I live outside the USA – can I still join in on seasonal Uplifted live calls? What about my timezone?
We have Uplifted members from over 31 countries. You can always dial-in to live calls via any internet connection or by phone using our international dial-in numbers. Call times rotate regularly so everyone, in every time zone, gets a chance to be live. Remember, you always get access to the replay (and all past replays) in the app.
Will courses I've previously purchased on BrettLarkin.com be available in the membership?
Yes, Beginner Yoga Jumpstart, Always be Stretching, Just the Hacks, Sequencing Masterclasses and any courses or classes you may have purchased in the past can are all available for viewing in the Uplifted app.  You can access your purchases using the Uplifted app without being an Uplifted member.
Are ALL Brett's Youtube videos and past, public challenges like 18 Days of Yoga and 8 Day Detox included in the membership?
Yes – these are one of many new "collections" in Uplifted and available free with your subscription. You can download them too 🙂
I already belong to GaiamTV, My Yoga Online, or [Insert Subscription Yoga Site Here] – how is this different or better?
Every yoga subscription site on the market is the same: they all offer a one-way experience in which you stream classes. That's it. What I'm offering is a TWO-WAY experience. I motivate you. I care about you. I dialogue with you non-stop. I create what you want and provide personalized feedback. I want to help you ignite your best life!
OTHER SUBSCRIPTION SITES
Brett Larkin Yoga
*Uplifted*
One Way Viewing
Learn Through Feedback & Mentorship
Practice Alone
Interactive
Broad & Unstructured
Practice in a Motivated Community
No Personalized Guidance
Training Plans & Challenges
Students Are Anonymous
We Are a Community That Supports Each Other
Just Yoga Videos
Personalize Your Practice, Live Your Best Life On And Off The Mat
Just a Business
Brett's award-winning channel is her passion – she's here to help YOU!
What steps do I need to take to cancel my membership?
If you joined Uplifted *after* January 1, 2019 or received a receipt from Thrivecart when you signed up:
Go to go https://upliftedyoga.thrivecart.com/updateinfo/
1. Enter the email associated with your Uplifted Account
2. Find your Uplifted subscription, either under Trailing or Current
3. If you wish to change your payment method, you can do that on this screen
4. If you wish to cancel, click "view" and then the "cancel" button. We'll miss you – come back soon!
OR
If you joined *before* January 1, 2019 simply email us at [email protected], subject line "cancel."
If you need general billing help or cancellation help, email us at [email protected]
If you're still reading – it's time!
LET'S UPLEVEL YOUR YOGA PRACTICE