THE ORIGINAL
200-HOUR

online yoga
TEACHER TRAINING
SINCE 2015
THE LEADING
200-HOUR

online yoga
TEACHER TRAINING
SINCE 2015
Led by Veteran Yoga Teacher Trainer and Award-Winning Yoga Instructor
Brett Larkin
Led by Veteran Yoga Teacher Trainer and Award-Winning Yoga Instructor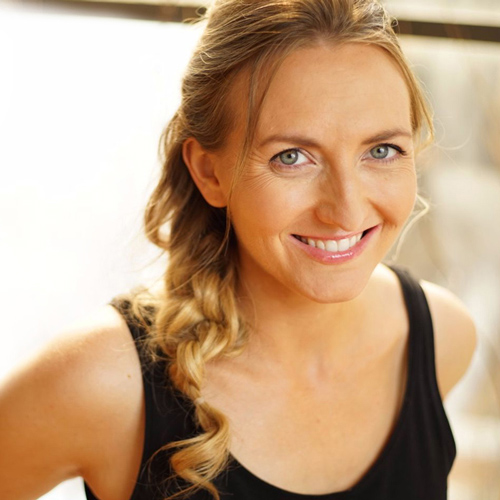 Brett Larkin
15 years teaching experience
400K+ subscribed students on Youtube
5+ years leading live online trainings
SETTING THE STANDARD FOR YOGA CERTIFICATION ONLINE SINCE 2015
Pioneering
Many yoga schools are scrambling to come online NOW. My sole focus for the last 5 years has been training yoga teachers in an interactive virtual setting. Each year, I've refined the experience to ensure my students receive the most intimate, high-impact online learning experience. In addition to my award-winning video content and our signature 600-page paper manual, your meticulously crafted Live Call experience mirrors the best aspects of training in-person. I make sure you have accountability with a set group of students, community and compassionate support.
Personalized
Within the Hatha & Vinyasa tradition, embrace the perspective that I endorse — every body is unique. I want to help *you* uncover your own personal teaching style. That's why this is the most personal, high-touch, interactive yoga course online. I want to connect with YOU!
Powerful
The best teachers draw from a strong sense of purpose. Helping you achieve YOUR destiny is what drives me. I'll be supporting you in my training to discover what's most meaningful to YOU — on the mat and in your life.
Proven
Beyond anatomy and asana, learn my hard-won and award-winning business strategies. Understand how to succeed as a certified yoga teacher in the digital age, whether you plan to teach online or in the studio. I am committed to YOUR success.
INVEST IN A QUALITY ONLINE YOGA TEACHER TRAINING
Perfecting Interactive Online Yoga Certification since 2015
Thousand+ Successful Grads Excited to Support You
Assigned Intimate Student Groups, Practice Teach & Get Feedback
Access class materials and lectures from the comfort of your home or mobile phone via our Uplifted Yoga Teacher Training app (watch and replay them now, or 10 years down the road).
Three of my favorite words are:
And that's what this training is all about.
Yes, there will be structure as to how we move through the material. But there also will be freedom within that structure to skip ahead, slow down or (literally) pause or press rewind. I embrace your in-person questions.
The Uplifted™ program is all about enriching YOUR life while offering you the most convenience and community via cutting-edge technology.
YOUR Pace: Pause & Rewind
As someone who has completed Yoga Teacher Training online, I know the level of connectedness, learning, and transformation that can happen, even in a remote group. I was blown away by how enjoyable and intimate the experience turned out to be and still draw on that experience as I teach today.
Mom, Yoga Teacher, Entrepreneur
I've done both a local in-person YTT and Brett's online YTT (as a Bridge student). Brett's YTT has an AMAZING module on how to GET yoga teaching jobs as well as how to teach online (very unique portion of YTT). I can't recommend the training highly enough. Brett Larkin is truly revolutionizing the online YTT experience.
Mom & Yoga Teacher
"I took a YTT training previously, but didn't have the confidence to convey anything about yoga to anyone. From Day 1, Brett builds your confidence and gets you out of your head. She gives you all her tools! "
Finance Manager
The caliber of students Brett attracts is world-class. I never want our YTT live calls to end. This isn't your typical virtual training – Brett has truly created a studio experience online.
Thrilled I finally found a high-quality online teacher training. This was more insightful than any of my previous trainings as an exercise professional.
Teacher
My first in-person training was not as in-depth with posture alignment and cueing. Self-confidence is a huge part of teaching, which I lacked after my first training. My knowledge base and learning experience from this course has increased my self confidence immensely.
Retired RN
I was skeptical about learning to teach yoga online, but when I filmed my practicum, I felt prepared and like I was a REAL yoga teacher! This is the real deal!
TRANSFORMATIONAL, INTIMATE, HIGH-TOUCH
MANY YOGA SCHOOLS ARE SCRAMBLING ONLINE NOW IN REACTION TO SOCIAL DISTANCING GUIDELINES. I'VE BEEN PERFECTING THE ART OF INTERACTIVE ONLINE TRAINING DELIVERY FOR OVER 5 YEARS.
Immerse yourself in the power of the science and spirituality of yoga, supported by the same group of peers each week
Embrace the opportunity to be a positive force for your students and within your circle of family and friends
Cut through difficult situations with grace, confidence and clarity, in the studio and in the world
IN THIS NEW VIRTUAL AGE, ANYONE, ANYWHERE, CAN OPEN AN ONLINE YOGA SCHOOL. I URGE YOU TO FIND A TEACHER YOU TRUST, WHOSE VALUES YOU EMBRACE, WITH LONGSTANDING HIGH-QUALITY DIGITAL CERTIFICATION.
I'm SO excited you're considering this path, with me as your guide…
The thoroughness of the anatomy instruction, detailed body reading of the asanas, as well as a comprehensive overview of the Sutras, Ayurvedic, Tantric philosophies and Myofascial principals will give anyone a great foundation and competency in beginning teaching yoga. The course work and videos are engaging, meeting classmates in all areas of the world is so amazing. Coupled with the convenience of studying at home on your own schedule really cannot be surpassed. Thank you Brett for engineering a wonderful experience. I feel ready and able to move forward with my yoga journey!!
MD (physician)
I felt nervous to do a YTT online, but I was so wrong. This course is amazing and I feel that it is much more in depth than any other yoga training offers. Brett and the TAs are always there to answer any questions and help. So many practical parts of body reading....and all the extras about yin, fascia ...I could go on and on...it was the best experience ever to deepen my own practice plus all the advice on how to start my own business and get into action of teaching....very unique!!! THANK YOU
I was nervous about how I was going to fit training in with my toddler and work commitments. This course helped squish all those fears. I loved the content, it was definitely above and beyond other trainings I had looked into. I felt nervous in the beginning, as I saw Brett as this amazing teacher idol with all her success, but she is so down-to-earth, engaging with everyone, just like your best friend who truly wants you to succeed. The Live Calls really made it NOT an online training, and kept me so accountable. Brett and her team have changed my life - and I'm sure everyone that goes on the course feels how special it is. ❤️🙏🏻

Personal Trainer and Nutrition Specialis
I am so incredibly grateful to have taken part in this online YTT. I was able to work at my own pace and in a way that respected my unique health conditions. The training videos were absorbing and informative to watch, and I could pause and rewatch if I needed to review any content. There's a lovely feeling of community with your course-mates that develops over time in the Live Calls and private Facebook Group. If you have doubts about whether to take this course, follow your gut, follow your heart, this experience is so valid and so empowering and could be the first step towards a new path in life.
I trusted Brett because I had been following her and practising with her for years and knew it would be a quality offering. Even so, the training totally exceeded my expectations. The value you get is unbelievable . The spin that Brett puts on the philosophical aspects of the practice, her methodology of teaching, the honesty and generosity with which she shares…her passion shines through. Be present at as many live-calls as you can, be active on them, connect with your fellow students, be sociable, push yourself and try other ways. If you are thinking of taking the course, DO IT
YOGA ALLIANCE TEACHER TRAINING CONTENT
6 PILLARS THAT SET Uplifted's™ TRAINING APART IN TERMS OF QUALITY, CONVENIENCE AND CERTIFICATION:
1. Highly-Structured Interactive Online Yoga Teacher Training
The Uplifted™ education is NOT an open-ended course for you to figure out on your own (with no set structure, start-and-end dates or cohesive student experience).
Over 5+ years, what I've found works best is filming world-renowned experts in high-quality 20 minute videos that are easy to digest (and downloadable to your mobile phone).
In conjunction with a paper manual that corresponds to that exact video material.
Bolstered by interactive Live Calls with discussion, personalized asana review, and practice teaching that correspond to exactly what we're learning that week.
Everyone graduates together.
No one gets left behind.
Zoom calls are NEVER more than 2 hours (and we change the group activity we're doing on Zoom every 45 minutes through our proprietary format – so it never feels stagnant!)
Because you're live on Zoom with the same group of students each week, you become part of a community. This is a global network of 1,000+ successful graduates, inspiring friends and colleagues. You'll look to each other and call upon each other, long after completion of your teacher training. Current grads have visited together, vacationed together and collaborated professionally together.
Since I'll be certifying and featuring you as an Uplifted™ instructor and mentor, it's essential we get to know one another. This is why class space, despite this being an 'online' training, is limited.
2. Yoga BEYOND the Mat
My passion is infusing yoga into every aspect of your daily life.
My goal is to help people use the ancient science of yoga and yoga tradition to solve modern problems.
The Uplifted™ training will equip you to meet students "where they are" in terms of their physical ability (with lots of anatomical expertise). Beyond that, the course will empower you to move through your own life in a way that feels centered and aligned with YOUR values.
Yes, I'll be offering you my yoga method, my insights, my wisdom. I'll also create constant awareness that no "one size fits all." I want YOU to uncover your own inner teacher and unique style.
Uplifted™ training is all about giving you the tools to be uniquely you.
3. Focus on the In-Demand Field of Fascia
Fascia is the interconnective tissue that runs through your whole body like a giant 3D spider web. It's what all your muscles and cells live in, and is often referred to as "the missing link in modern medicine."
What I LOVE about fascia is that it takes into account the whole body. It also has a deep anatomical and metaphysical philosophy of its own.
While other trainings focus only on yoga, Uplifted™ includes specific fascia modules. This includes an exclusive session with me and Tom Myers, who is regarded as the world's foremost authority on fascia.
All this is a bonus to enhance your ability to teach, treat and heal the whole person.
4. Anatomy Meets the Subtle Body
Beyond learning the names of muscles and bones, anatomy expert Kristin Leal and I will be integrating anatomical knowledge into the dimension of the subtle body: the chakras, the koshas, the bandhas.
This training marries the scientific and the spiritual. You'll graduate with a comprehensive understanding of human anatomy *and* how it ties back to ancient yogic philosophy.
This is a truly holistic approach.
5. Meditation Matters
Many yoga Teacher Trainings barely scratch the surface of meditation.
My belief: Awareness of breath transforms the theory of yoga into reality. It is water to a seed. Controlled breath ignites physical, mental and spiritual transformation. Control of the breath leads to meditation. And to me, meditation in yoga is PARAMOUNT.
Not only will I be covering in detail every pranayama (breathing technique) that I know, but you'll be experimenting with them in our live calls. You'll develop and create your own personal meditation practice. This can evolve into your own signature meditation that you can teach to others as you incorporate yoga and mindfulness into your yoga classes.
6. Be Your Own Boss
When enrolled in yoga Teacher Training, the words "job," "income," or (heaven forbid) "social media" were never mentioned in our classes.
"Money" as a concept was ignored completely by our teachers.
Uplifted™ is different! I completely understand that many of you yearn to earn from teaching yoga. So did I! I'll share tales from the trenches of how to teach and make money. Take note: If you're interested in teaching yoga as a profession, you've also just signed up to become an entrepreneur.
This holds true whether you choose to teach locally, online or run your own studio or retreats.
The ability to teach online is now a necessity. Our graduates repeatedly thank us. They've made the transition to teaching online quickly and easily having trained in our interactive, virtual experience.
As a yoga teacher, you must be savvy about how you spend your time and build your income.
I won't hold anything back as I share my journey and what it took to grow my passion for yoga into a thriving online business. In fact, my yoga business surpassed my high-salaried tech day job in a span of two years. You'll get all my up-to-the-minute tips, tools and techniques for both the studio and online worlds.
Meditation Techniques and Teaching
Uplifted™ Body Reading - A 3D approach
Injury Management & Modifications
Social Media Marketing for Facebook & Instagram
Cardiovascular & Nervous System
Sanskrit - An Instrument of Yoga
Sequencing & Finding Your Voice
Waivers, Taxes & Getting Insured
Studio Classes vs Private Clients
Pranayama Techniques and Teaching
The Fascia & Body Reading
Tantra, Nadis & the Gunas
Chakras & Subtle Body Systems
Online Gameplan & Technical Training
Grounding & Energy Management
I looked into so many different online trainings, but Uplifted's course outline in the brochure kept pulling me back. There seemed to be so much more offered in Brett's training than others I looked at. I'm so glad I came back to this training! It completely blew my expectations out of the water! I feel so confident and excited to share all that I have learned.
I was nervous about enrolling on this YTT training. Quickly, I realised it was the best decision I have ever made. I loved going deeper into anatomy, alignment and philosophy. The course has exceeded my expectations and I can't believe how much content we covered. I have learnt so much about yoga and about myself too. Don't hesitate to enroll - you won't regret it!
Teaching Assistant
I signed up for the training just to deepen my own practice but throughout the course, I realized that I actually want to share this knowledge with others. The amount of information within this course can satisfy my yoga nerdiness for a lifetime...I can't wait to delve deeper and share this life-changing practice with the world!
Singer
This training SO exceeded my expectations. (I had so much buyers remorse before the training kicked off, since I was unsure LOL). I learned so much! Compared to other yoga teachers I know, we covered WAY MORE. I LOVED all the extras: the subtle body information, ayurveda, the MFR stuff, Yin, restorative, Prenatal!! Individuality is so highly valued. I couldn't be more grateful. You will be transformed!
Psychologist
I'm really grateful I did my YTT online with Brett. It brought a clarity to what's important for the poses, and why, with more examples than I could have gotten with an in-person YTT. That alone transformed my relationship to yoga. Brett's passion for yoga philosophy and meeting people where they are created a warm, deeply sensible way of relating. I now have the confidence to really help others too.
Entrepreneur
I was VERY nervous to take this online YTT. I am a hands-on person, who enjoys physical and human interaction. But I quickly found out that with the way Brett runs this training, it feels like a hands on human interaction course. I am a very busy mom and do not have the ability to take a 200-Hour course in person, and had a blast learning how to teach yoga, as well as becoming more in tune with myself!
I was concerned about it being fully online. However, Brett really exceeded my expectations on what she delivers. (And she had set pretty high expectations with her YTT information session!) Having completed the training, I truly believe I would not have gotten this much value out of any of the in-person trainings in my area. I know the videos and comprehensive manual will be an asset for years to come.
Health Communications Specialist
Because I didn't think I wanted to teach, I was nervous that I wouldn't be good enough for the course. I was so wrong! This sounds cheesy, but this course actually changed my life. It helped shift my mindset, build my confidence, take risks in my life, and generally start making decisions that align with who I am inside (not just what other people expect of me). I'm so proud of the person that this course has helped me grow into.
Coming into this course, I was fearful that I wouldn't be enough. "Who would want to take yoga from me, I don't know anything." After the course, I have a newfound confidence in my abilities to be a conductor for sacred lineages to flow through me. I have been wanting to teach yoga for years. I am filled with tears of joy finding what feels like my niche in this life.
The caliber of students Brett attracts is world-class. I never want our YTT live calls to end. This isn't your typical virtual training – Brett has truly created a studio experience online.
In addition to flexibility, one major benefit to training online is you have lifetime access to the material. Go back and review it several times during the training or several years later. Another is that we have a very diverse group, more than you'd get in a local YTT, and it's awesome to see the different perspectives. Also, Brett is amazing, and I decided I'd rather have her as a teacher than some of my local YTT options. I think it's really important to really know and believe in the person doing your training.
Business School Student & Yoga Teacher
I've been practicing for 10+ years, and was concerned that an online training wouldn't be as effective as an in-person. I'm so glad that I trusted my gut and intuition and registered for this training with Brett. It has been life-changing. I have gained increased body awareness, improved alignment, and more confidence to trust my own direct experience. You practice teach with fellow students (yes through video and online format) and it's so empowering. This is a high quality program that is very in-depth.
I was nervous about doing an online YTT. How would I ask questions? How would they check if my posture is correct or if I am teaching the asanas correctly? It has been a delightful surprise to have been able to finish this YTT with an incredible amount of knowledge, a new found sense of self-esteem and great new friends. Not only does Brett and company do an amazing job at teaching asanas, pranayama, the sutras and anatomy, but the wealth of knowledge she shares on how to start teaching and create your business is phenomenal.
Accountant
I took this training on a leap of faith, being in love with yoga and not even sure if I wanted to teach after. Now, I feel SO equipped and excited to go out and teach! This course was perfect for me and perfect for my schedule. I work full time, and have 2 kids, so doing an online training was the way to go for me. I'm very happy I will always have all of the video content to rewatch and have it stay fresh in my mind. I also loved how much Brett equipped us with a business mindset. Highly recommended to anyone interested in doing a YTT!
Footwear Designer
I was nervous about the training being online, but you do not have to be afraid. There's so much content and you can watch it and re-watch it in your own time and make notes (or transcripts) to come back to. I never would have been able to accumulate all the content if the training would have been in-person. The videos on the poses, and taking pictures of your poses and having them looked at in Live Calls was invaluable. I'm an avid student and my needs were more than met by this training. You also have an incredible back-up in the assistent teachers (thank you Stephanie and Jen) and the entire facebook group. You are never alone.
Pharmacist
Download Brochure, Syllabus + Free Sample Classes:
GUIDED, INTIMATE & HIGHLY-STRUCTURED ONLINE YOGA CERTIFICATION
The Uplifted™ Teacher Training Course content will be delivered in an approachable, fun style via videos, audio lectures, written PDFs and live calls.
I'll make sure it's available on every device.
Our award-winning video content is delivered seamlessly to you on the Uplifted™ Yoga Teacher Training mobile app. 
As the industry leader in the online training space, content and classes are also easily streamed on Roku, Apple TVs and SmartTVs.
And yes! We still mail you our signature paper manual. An invaluable asset as you progress through the training videos and take notes for our weekly live calls.
What is deeply rewarding — for me and for you — is that we'll get to know each other well. You will get personalized and supportive feedback tailored to YOU.
Students tell me what they like most about practicing with me is the combination of precise instruction with compassionate support. I'll be with you every step of the way in this rewarding journey of achieving certification.
High-Quality Streaming Videos
Live calls ensure we connect as a supportive and motivating group, review the material in-person, and enable me to answer each of your questions personally.
These live calls happen on Zoom – an online, interactive video-sharing platform (if you're an Uplifted™ member, you've used this before). We request that YTT students do their best to be live at one of the three live calls offered each week, even though replays are always provided.
In these live lessons, we'll be supporting one another in reviewing poses. This enhances our understanding of yoga's alignment and builds our community.
I believe there is no "one size fits all" approach when it comes to alignment. I honor each person's uniqueness.
To me, it's essential that we look at as many bodies and real-world examples as possible to help one another personalize our practice.

NOTE: For our training, you must be capable (and comfortable) taking photos of yourself in all basic yoga poses and posting them within our private YTT group.
The power of photos or video is an unparalleled tool in learning.
Photos just need to be clear, not pretty or slick, and can be taken with any smart phone. Lots of tips on how to do this will be provided.
To graduate, you must participate in live calls.
Assigned reading and written homework fuel your understanding of the principles we cover.
There is a final written online exam and practicum, after which you'll earn your certification:
My busy and erratic schedule prevents me from being able to attend most traditional YTT courses. This training has allowed me to learn without sacrificing my ability to be present in other areas of my life.
I have 4 kids and usually trainings are a year of weekends. This is really challenging for most people. I feel like I was able to learn so much from the interaction of Brett's calls. I loved having Brett look over our photos and analyze them. I learned so much from this!
Health and Wellness
I was not only welcomed to voice my questions but encouraged to reach out and share. Brett has found a perfect way to teach and inspire students in an interactive online format. Her thoroughness and knowledge far exceeded my expectations.
This training helped me understand yoga on a deeper level and provided a high-level of instruction. Additionally, the business side of the training was stellar if you're looking to take your yoga offerings online.
Speech-Language Pathologist
I was nervous to participate due to the language (I am Swedish), but it has gone really well and everyone is so compassionate and understanding. I have developed my english and my yoga knowledge at the same time. A great combination!
Secondary School Teacher
Looking back on my Uplifted YTT experience, I feel extremely prepared to teach classes on my own and already jumped into teaching a gym just halfway through the course. Brett's training provided so much value beyond anything I could have expected.
CPA
My friends and students tell me my yoga is different -- that they feel seen and honored doing yoga with me. That it felt tuned perfectly to their needs and their bodies. This I learned from Brett and all involved in this course. It will change your life, your body, your connections and I am so blessed to say -- the life of those you teach.
Teacher and Writer
I came into this expecting to learn how to teach yoga, and I came out with so much more. I learned more about my anatomy and how there is so much more to yoga than just the postures. Honestly, this gave me so many techniques to use on my mat and off.
Admissions for Private High School
So happy I chose this course. Keeping the material is a huge bonus, but even without that aspect the program is beautifully designed and manageable for busy moms! I wouldn't have wanted to learn from anyone other than Brett. She has been my favorite vinyasa teacher, so it just made sense! It exceeded my expectations.
This training was so pivotal and empowering in my life path. No matter how nervous or scared I was to take this leap, the guidance of Brett, Stephanie and Jennifer was beyond what I could have ever wished for. I have truly been uplifted!
I was extremely nervous about the course load and feeling overwhelmed. I was able to stay on track because the course and accountability through the Live Calls was delivered perfectly. This training exceeded my expectations and I am very much looking forward to MORE with the new 300 hour YTT.
Yoga Studio Owner
Sample of Time Commitment & Schedule
Sample Week A:
WATCH 2 hours of video content
PARTICIPATE in one of three, 90-min live calls
READ & REVIEW materials for 45-minutes
Sample Week B:
WATCH a 2 hour philosophy lecture
PARTICIPATE in one of three, 90-min live calls
PRACTICE & UPLOAD 5 poses for asana review – 45-minutes
Commitment: 8-10 hours a week. Remember if you fall behind or can't complete the training at the pace of the group, you still have 18-months to move through the material at your own pace and graduate.
Included online are detailed trainings on how to:
Score private and corporate clients
Optimize your social media
Run email marketing campaigns to fill your programs
300-Hour YOGA TEACHER TRAINING ONLINE
The 300/500 Hour Program is for Students Who Already Hold a 200-Hour Yoga Certification from Another School
This education + online entrepreneurship program program is for those of you who already ARE yoga teachers.
You'll receive everything from the 200 Hour Yoga Teacher Training – all the anatomy, subtle body systems, myofascial release and business materials – at a reduced rate as someone who's already completed an in-person 200-hour program. Click here to learn more.
In my first YTT, we did not have the chance to really explore postures and alignment in depth. This online training is just so awesome because we have the ability to really freeze-frame and analyze alignment. LOVE it!
Brett's YTT Manual is an amazing document. The Asana pages are priceless! The Myofascial Release and Body Reading information is helping me so much in cueing individual students. As a Bridge student, I needed the further training even more than I realized! Brett is a gifted and dedicated teacher who works tirelessly to enable her students to learn! (I am a career teacher; I do not say that lightly.) With this YTT and the quality of the students Brett attracts, SUCCESS is guaranteed.
The instruction and depth of knowledge that I gained from this online course was far superior to any YTT in-person course that I'd looked at. The calls were fully interactive, and I felt that I was supported throughout. The volume of information was overwhelming at times, but it was necessary to provide me with the confidence to go forward and instruct, drawing inspiration from ancient texts.
University Fellow
SO happy that I chose Brett to lead me through my YTT experience, she was exactly the teacher I was hoping she would be. Each module built on the one before. I kept thinking it can't get better than this, and then it DID! Everything in this course is so well laid out and you can tell how much thought goes into what Brett is teaching. The live calls with her tie it all together and anchor the knowledge. Highly highly recommend!!
Business Owner
This course is not only a game changer, but a life changer. You think you're going to learn how to be a yoga teacher, and what you actually get is SO much more. This will not only push your knowledge of the inner workings of a yoga lesson, but how you are as a person, and how you can truly bring yoga into what you do every day. It's hard and challenging and yet so rewarding. The best part? You get to do it with wonderfully like-minded classmates, and the guidance of inspiring people, that push you to be the best version of yourself, even when you don't feel like it. I have only gratitude for Brett, Stephanie, and Jen - thank you.
Professional Dancer
Signing up, I felt a lot of fear. Yet, I felt this pull towards Brett and her teachings from the Uplifted community and her Youtube Channel. I finally leapt with faith, and this has been one of the most rewarding experiences of my life. It has challenged me and given me such beautiful insight and wisdom into myself and these wonderful teachings. I love how Brett trains teachers and her key message: To find our own unique style and voice. To bring this into our yoga practice and share it with others. I highly encourage others to do this training. Do NOT let the "online" way of teaching not hinder your decision to sign up!
Holistic massage Therapist
See tuition dates & details
Download Brochure, Syllabus + Free Sample Classes:
In pursuing Yoga Teacher Training with me, you truly become part of my family. That means I'm going to do everything I can to help you succeed. This is a comprehensive program, beyond the scope of traditional YTT in a studio. Receive customized feedback from me, daily interaction, and a supportive online community.
Together, let's embrace the next step on your yoga journey.
Nothing is more rewarding than to see your students blossom in their yoga practice. Their fulfillment becomes your fulfillment – this is the powerful blessing of becoming a certified yoga teacher.
I look forward to unlocking the power of your own inner teacher. I am so excited to get to know you better on this amazing journey — together.
From my heart to yours,
Namaste

Brett
Brett Larkin, E-RYT 200, CYT 500
Brett teaches to a global audience where her classes are streamed for over 4 million minutes each month. She offers yoga and meditation as a tool to ignite your best life and open into your full potential. Her students hail her precise cues, compassionate support and warm sense of humor. She has twenty-five years of ballet and modern dance training, and is Ballet Barre certified. Brett is also a Massage Therapist specializing in myofascial release and unwinding. In her IT career, Brett created movement and dance videogames. She co-founded and sold two successful health & wellness businesses before developing Uplifted™ Yoga. She's taught yoga in studios and at Silicon Valley's hottest companies. In 2016, she won Youtube's NextUp award as one of the top emerging yoga channels on Youtube. She holds a BFA from NYU's Tisch School of the Arts.
Kristin Leal, Master Anatomist
Kristin's in love with how esoteric anatomy links so effortlessly to Western anatomy, and her MetaAnatomy™ trainings blend serious scientific knowledge with a sense of humor and a deep connection to the divine within us all. As the creator of the Kaya Yoga 200- and 300-hour teacher training, she's certified over 1,000 yoga teachers since 2005. Kristin also holds certifications in Reiki, Thai massage, neuromuscular and myofascial release, and is a co-author of the book The Yoga Fan (2003) and the author of MetaAnatomy™ (2014).
Lesley Fightmaster, E-RYT 500
Meet Lesley who runs one of the largest, most successful yoga channels on Youtube with close to 500K subscribers. Lesley's on the faculty of the YogaWorks teacher training department and co-teaches modules on Restorative, PreNatal, finding your voice, and business success.
Tom Myers
World-renowned myofascial authority Tom Myers is the author of Anatomy Trains, the co-author of Fascial Release for Structural Balance, and has also produced over 15 DVDs on Fascial Release Technique and the applications of fascial research. He's studied directly with Drs. Ida Rolf, Moshe Feldenkrais, and Buckminster Fuller. Tom has practiced integrative manual therapy for over 40 years.
Sahara Rose
Sahara Rose (Ayurveda module) is the best-selling author of the Idiot's Guide to Ayurveda (Penguin Random House) and has been called "a leading voice for the millennial generation into the new paradigm shift" by Deepak Chopra. She is a Certified Ayurvedic, Holistic and Sports Nutritionist, wellness blogger and host of the Highest Self Podcast, listed as top 7 podcasts by Yoga Journal.
Kelly Mchugh
Certified Yoga Teacher and digital marketer Kelly's worked with amazing brands such as Lululemon, Hearst Magazines, Yogamatters, Propercorn and Kit & Ace to name a few. Learn from Kelly why you need a brand for your yoga business and how to easily create your own style guide and logo. Enjoy a step-by-step, 7 part video guide from Kelly on brand creation, included FREE as part of your online training.
Kassandra Reinhardt
Kassandra Reinhardt is one of the world's leading online Yin Yoga instructors with more than 10 million views and 1 million subscribers worldwide. Her book "Yin Yoga" was recently published by DK Books and has been nominated for the 2018 Big Book prize by Hearst Magazines. She instructs an incredible Yin Yoga module and shares the money mindset shifts that helped her achieve success in her business.
Erica Jago
Powerhouse yoga teacher and graphic designer Erica's authored Art of Attention with Elena Brower in 2012 and runs Chakra-based retreats around the globe. She speaks to us about the chakras, pranayama and finding the courage to teach.
Laura Binczak
Insurance specialists, Laura Binczak and Cole Rogers, co-teach a module on the legalities of yoga. Understand the nuances of liability, waivers, and yoga insurance. Launch your teaching career prepared, protected, and proficient in real world business concerns.
200 HOUR YOGA TEACHER TRAINING FAQ
Who is this program for?
This online yoga teacher training program is for yoga students looking to deepen their practice, as well as those of you who are looking to teach yoga as a professional yoga instructor.
Do I have to be a certain level of yoga?
Being a good yoga instructor has nothing to do with being able to do fancy, complex inversions or arm balances. That being said, a solid personal practice in which you're doing yoga regularly is required. Ideally, you love yoga and are practicing yoga postures daily, before this yoga instructor training even begins. Take a look at my monthly 2020 calendar that has a daily yoga routine designed to help you build your yoga practice right from home.
Do you have to have completed a certain amount of hours before this training?
No, this is a full 200-Hour level yoga instructor training and no prior training is required. This training course is for yogis who aspire to become a registered yoga teacher. To learn more about the different levels of certification, read my blog post about what is the difference between 200-, 300-, and 500-hour yoga teacher training programs.
What type of content will you learn in this program?
Opt to download the syllabus above which has a detailed week-by-week breakdown of everything that's covered in my yoga teacher training courses. The curriculum includes content for both the philosophical and physical practice of yoga. This will include an in-depth study of the teachings of ancient yoga traditions, pranayama meditation, yoga asanas, and professional development. The curriculum is designed to improve your personal yoga practice as well as your teaching abilities, giving you a truly life-changing experience through this online yoga certification program.
Does it cover the business aspects of teaching?
Yes! This course covers how to market yourself as a yoga instructor, how to teach yoga online, how to lead live yoga classes with Zoom, how to negotiate your pay with yoga studios, how to price your yoga classes,  how to accept payments from your yoga students, how to choose yoga insurance, which tech tools to use to run your yoga business, and how much yoga teachers make in the industry (plus so much more). There will be 10+ hours of business training with the option for additional mentorship from Brett, and/or the option to teach yoga or work within the Uplifted™ community. Once you complete the program, you will be able to proudly add it to your yoga instructor resume and start applying for teaching jobs with confidence.
How long does the training last?
Around 16 weeks (4 months) from start to finish.
What will the schedule look like?
The exact week-by-week schedule will be sent out two weeks prior to the training's start date, but you can expect each week to have been 8 – 10 hours of teacher training commitments:
2 hours of video or audio lecture content assignments
Three, 90-minute live calls (attendance required at one of the three)
30 minutes of at-home reading
Can I do this certification program with a full-time job?
Yes. In fact, this program is designed with full-time employees and parents in mind.
At what times exactly are the weekly live calls?
Please download the brochure to see exact dates and call times for upcoming trainings. Below are example call times we've used in the past, that we've found work best for students all over the world. We request YTT students who are pursuing certification to be live at one of these three call times (so Monday, Wednesday or Saturday). 
EXAMPLE CALL TIMES:
Mondays @ 10:30am PST / 1:30pm EST / 6:30pm GMT / 5:30am AEDT (Tuesdays)

Wednesdays @ 5:30pm PST / 8:30pm EST / 12:30pm AEDT (Thursdays) 

Saturdays @ 8am PST / 11am EST / 4pm GMT
Bridge students are encouraged, but not required, to be live. Replays of all live calls are always available. We understand you may need to miss some live calls due to vacations, illness or family commitments. Just do your best to be live as much as possible. This is what makes this program so unique and interactive, and helps you make lifelong friends with your fellow classmates! 
Is it all online?
Yes, unless you chose to separately study with Brett in person. Everything is online via pre-recorded material and live, group video chat discussions. Unlike the majority of online teacher trainings you may explore, this is a high-touch, deeply interactive experience in which you are live with Brett and fellow students for 3+ hours each week. Many yoga schools are scrambling to come online now. We've been perfecting the art of training yoga teachers in a virtual setting for over 5 years.
Would the Yoga Teacher Training certification specify "online"?
No, your certification and diploma is a regular 200-Hour Certification and says nothing about being "online." Keep in mind that weekly live attendance is required via our video calls in order to graduate. There is the option to conclude your online training with an in-person training or retreat if you would like to. This course is fully accredited by Yoga Alliance, so you will get RYT 200 status with your certification.
Is there a maximum number of students?
Yes, we close enrollment once the maximum number of students has been reached. This is to ensure individualized attention for each student.  
What system/other requirements are needed to participate?
A webcam or smartphone with a camera

A decent internet connection

You will need to purchase the Uplifted™ Yoga Teacher Training manual and required reading books, in addition to the price of the program (less than $75). More information regarding this will be provided after registration.

Proficiency in English, as all instruction and the final exam is given in English.
Can I complete the program on my iPad or other mobile devices?
Yes, you can use your iPad or other mobile devices to complete this the training.
Is there a course outline syllabus I can view?
Yes, enter your details here to be emailed the Uplifted™ Online Yoga Teacher Training course syllabus from last semester as a sample.
Can I preview the certification program and curriculum to see what it's all about?
Yes, click here to get the brochure and see four sample videos from the training. 
How to do I complete my final practicum? What do I need to do in order to graduate?
To graduate from the 200-Hour program you must: (1) Pass the online multiple choice exam (2) Complete a final teaching practicum by sending in a 20-min video of you teaching. Don't worry if you've never filmed a yoga video before. We'll guide and walk you through how to film your practicum, step-by-step.
Can I take this training while pregnant?
Yes! What a wonderful gift for you and your baby! If you would like to learn more about practicing yoga while pregnant and teaching methodology for prenatal yoga, then you might also enjoy our prenatal yoga training course. While this course does not provide a yoga instructor certification, it teaches you about the anatomy and physiology of yoga with respect to pregnancy.
Can I take this training if I have an injury?
If you are able to photograph yourself in most yoga asanas (yoga postures), then yes. Submitting modified versions of the poses is not only OK, but it's also encouraged! However, if you can't do any yoga at all, waiting for one of my future training courses is the best option. Being able to take and submit photos of yourself for review is an important part of the interactive experience in becoming a certified yoga instructor through this program.
What payment options do you accept?
You can pay with a credit card or PayPal. All pricing is listed in US dollars and payments will be automatically be converted to US dollars if you are paying with another currency.
Do you have payment plans?
Yes. Many students choose to enroll in our interest-free payment plan options. Please download the full training brochure above for tuition, dates and details, as well as information on our interest-free payment plans.  With all online yoga teacher training plans, your billing cycle will be based on your initial payment date. You can choose any date prior to the deadline. For example: if you choose the 7-month plan and submit your first payment on October 15th, the subsequent payments will process on the 15th of each following month. 
Can you provide me with proof of tuition payment for my own business or tax purposes?
Of course! Good thinking! If you are already a yoga teacher or in a profession in which yoga certification could enhance your business (aka a massage practitioner, nutritionist or similar), your tuition could be tax deductible. Please check with your accountant. 
What if I enroll, but then need to defer?
You may choose to defer your enrollment to the following training class anytime up to 30 days prior to the start of training. This is free of charge. Simply let us know via email.  Within 30 days of the start of training, enrollment has closed. We can no longer accept deferrals at this time. If you do choose to defer within 30 days of the start of your training or after training has begun, access to any training materials will be revoked. You are welcome to re-enroll and join a future class for a $350 deferment fee. When the training you've chosen begins, access to your training course material will be reinstated.
Is this YTT ACE approved?
While not officially affiliated with ACE, past YTT students have successfully submitted this yoga teacher certification to count toward their ACE continuing education hours. If submitted properly, the training fulfills close to 2-years worth of ACE's continuing education requirement. A great option for personal trainers and fitness instructors!
Is this YTT Yoga Alliance approved?
Yes. We are a Registered Yoga School with Yoga Alliance, ID 197303. Our program exceeds all Yoga Alliance new 2021 online training guidelines. 
Keep in mind, that Yoga Alliance is a private, nonprofit entity that is optional for teachers to pay to join. Yoga Alliance is not sanctioned by any local, state, or federal government. Paying Yoga Alliance to be listed in their directory is not a requirement to get insurance or be legally protected while teaching yoga. Our online teacher training includes detailed modules on how to best protect yourself legally while teaching yoga (either in-person, online or via pre-recorded video streaming). 
"I'm disappointed and concerned that Yoga Alliance has decided not to monitor online yoga teacher training class size, nor set specific guidelines for "live" versus pre-recorded content streaming. Our program continues to exceed Yoga Alliance's requirements for an RYS 200 Online Yoga School. Our certification process ensures the highest-quality 200 RYT credential, far beyond what Yoga Alliance has outlined for 2021."
Brett
Can I teach with this yoga teacher certification?
Yes, you can teach privates, corporates, yoga studios, and obtain insurance (module on how to secure your insurance is included in the training) and/or start your own Youtube channel or online yoga business. You'll also be featured as an Uplifted™ Yoga Teacher on Brett's site featuring your bio, teaching schedule, and contact information. If you need a letter of recommendation from Brett for a particular teaching job, this can be provided.
This training program definitely prepares you for traditional yoga routes, but if you'd like to venture into teaching online courses, running your own yoga business, or learning how to market yourself as a yoga instructor, then check out my 300-hr yoga teacher training program where I teach you ALL of that!
Can I get yoga insurance?
Yes. Through our partnership with beYogi, which offers the best support and coverage in the yoga insurance industry, you even have the option to purchase a student policy right at the start of training.
How many years experience do you usually have before training?
Everyone is coming to yoga with a different background. The most important thing (more than time or years spent practicing) is your passion and dedication/commitment to your own personal practice of yoga. There are many factors to consider before you become a yoga instructor and your experience is only one of them.
What kind of ratio will we be looking at for time allotted to learning more about physical yoga practice/demo-ing, versus the business aspects of teaching?
Request the syllabus for a breakdown of what's covered, week-by-week. The majority of our time will be spent covering anatomy, philosophy, reviewing one another's yoga poses to practice teaching within the group. However, this training covers a significant amount on finding business success with yoga as well. This will include teaching methodology, how to market yourself as a yoga teacher, and where to find yoga students.
Will the teacher training program cover teaching any other parts of living a yogic lifestyle besides just leading physical classes?
Yes! This program has a heavy focus on meditation, pranayama breathing techniques, the fascial system, chakras, igniting your best life through yoga asana and bringing yoga philosophy into your daily life. We will focus on the ancient traditions of yoga, giving you the opportunity to fully immerse yourself in the yogic lifestyle. Not only will you deepen your personal yoga practice but you will also experience profound personal growth along the way.
What style or styles of yoga will be taught?
Alignment-based vinyasa flow with a focus on igniting your best self through the science of yoga. Strong emphasis on myofascial release, mindset, and translating yoga's wisdom into our modern lives. This is yoga in the Hatha/Vinyasa tradition, which will not only help you improve your personal yoga practice, but will also help prepare you to teach many types of yoga. Your instructor certification will prepare you to teach Vinyasa yoga, yoga Nidra, Hatha yoga, Restorative Yoga, and more. It will provide a firm foundation for other, related types of yoga, such as Ashtanga yoga.
Will there be other faculty teaching the course work?
Yes. Kristin Leal author of Meta Anatomy™ co-teaches Anatomy with Brett. Jennifer Hall, Brett's lead RYT 500-Hour trainer teaches core Uplifted Yoga alignment principals and sanskrit. Several other guest experts who are beloved by Brett will present modules as well.
Is there help in finding your voice and own personal style?
"Yes! I'm not here to make you teach like me or embrace my methodology. I want to empower you to discover what makes YOU special." – Brett Larkin

Are there books or other materials that aren't included in the price?
Yes. Please budget $75 in total to acquire the Uplifted™ Teacher Training Manual and two required reading books. The literature will support both your teaching practice and your personal yoga practice. Whether you decide to teach yoga in a yoga studio or you're simply looking to deepen your practice through this online yoga instructor course, these materials will support you. Otherwise, I recommend a list of yoga books to help further your study.
Will there be a separate community created for everyone in the yoga certification program (like Yogahackers or Uplifted™)?
Yes! Yoga teacher trainees will have their own Facebook group that Brett also moderates heavily. We offer deep community support throughout your instructor certification program so that you can continue to learn and grow, even when you're not in class.

Is this a one-time thing, or will there be others for those that can't do it this time?
The full Uplifted™ Online Yoga Teacher Training brochure has all the details on upcoming dates and registration. Yoga teacher training courses are offered multiple times throughout the year, giving you a variety of dates to choose from. Note: You have lifetime access to our community and all training videos, even after successful completion of the program.
Visual vs didactic learners – is the online yoga instructor program for both learning types?
The training is a mixture of video, audio, reading, writing and live group participation, catering to a wide variety of learning styles. Most importantly, you'll be getting personal feedback and attention. Together, we'll ensure you succeed.

Is it a self-paced type online training or is it more scheduled?
Access all 200-Hour training content instantly, the moment you enroll. Then, as a group, we'll be moving through a set schedule in which we cover material week-by-week. If you fall behind, you can still graduate as long as you complete all the requirements within 18 months of your start date and attend the required number of live calls. This is not your typical "self-study" online course in which you have no interaction or oversight. This program is HIGHLY interactive and designed to foster a sense of community among participants, with lots of direct access to Brett. I am dedicated to your success!
Yoga fuels your focus.
Yoga ignites intention.
By deepening your practice, you achieve your stretch goals.
On the mat. And in life.
Download Full Brochure, Syllabus + Video Info Session: