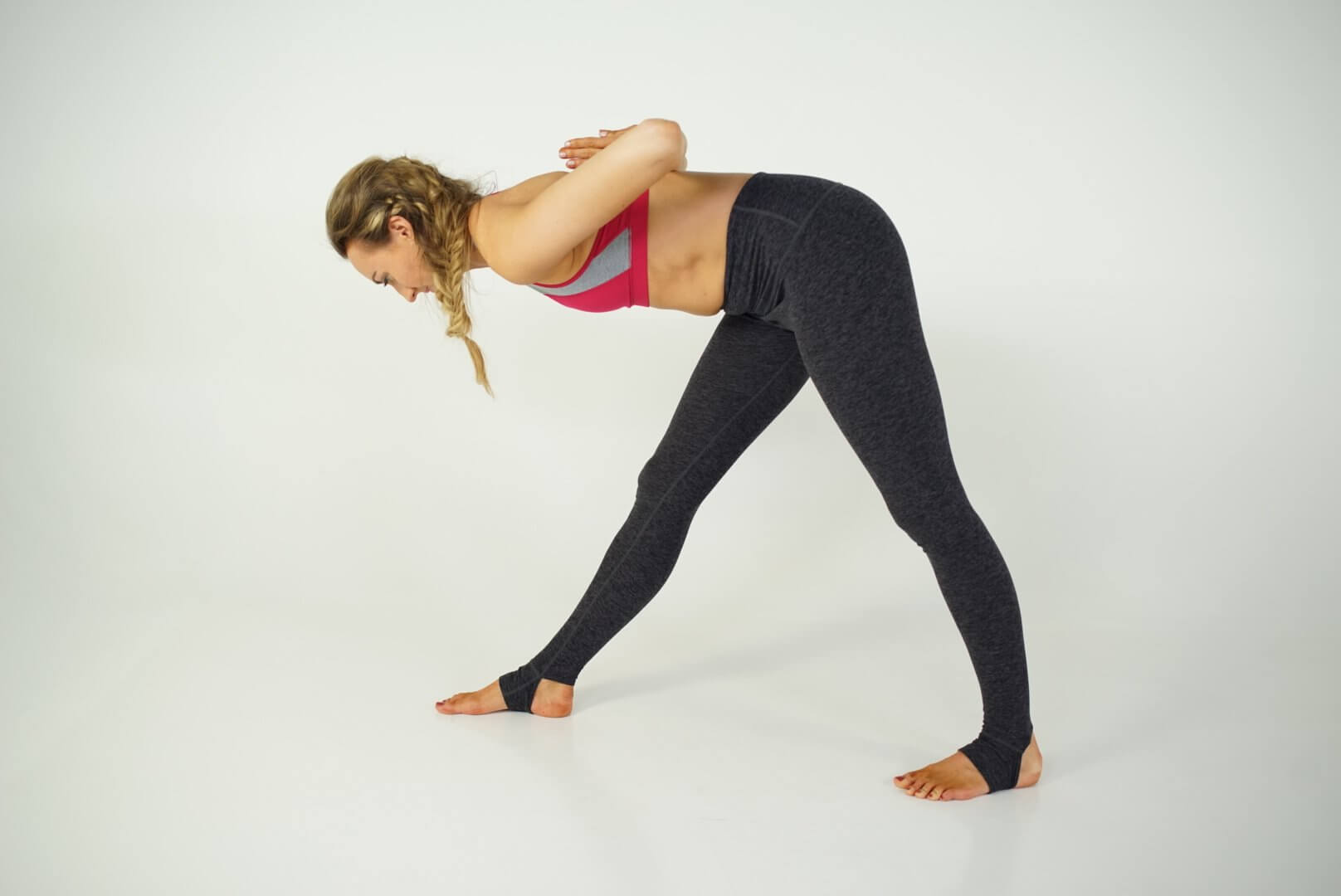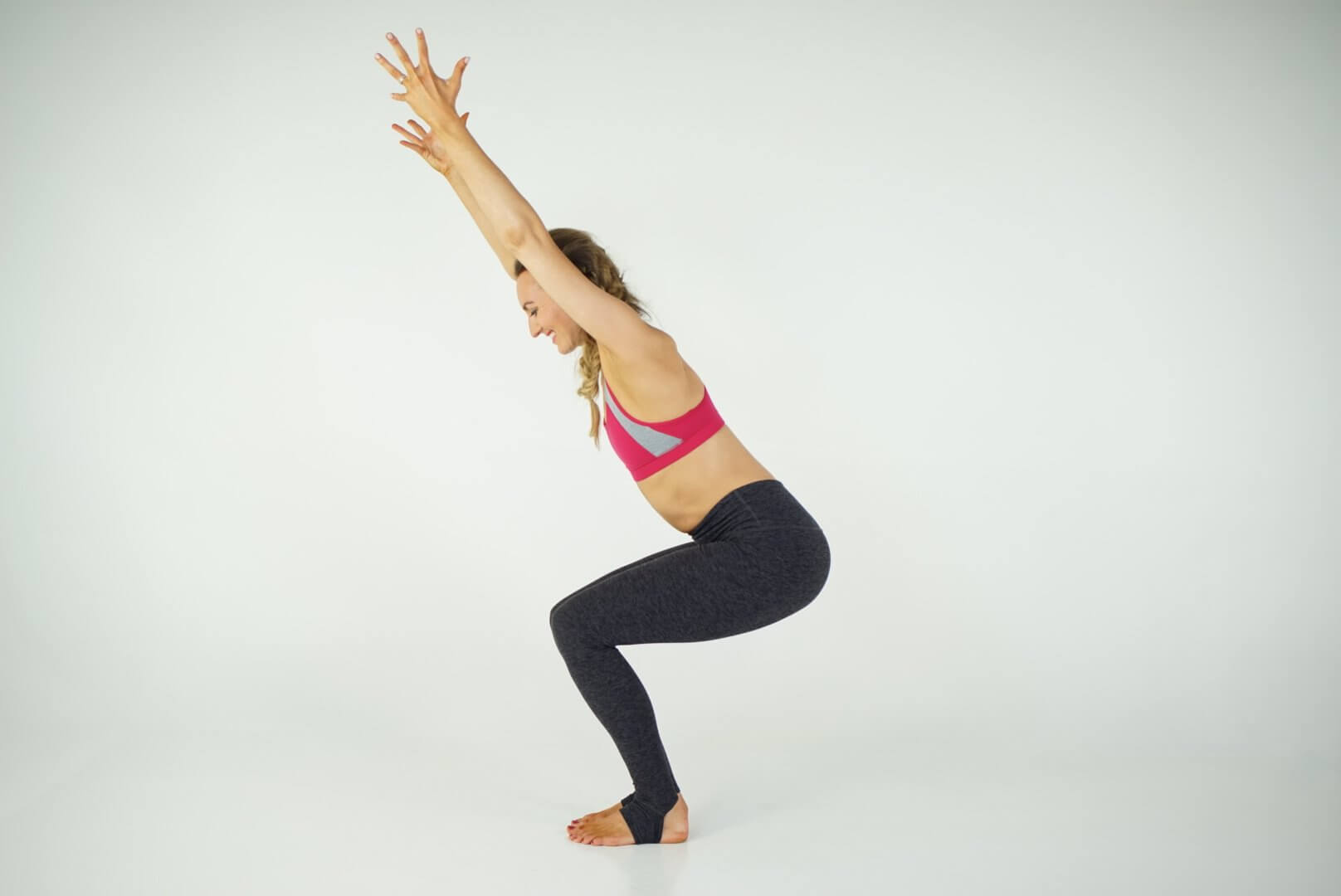 Half Split Pose (Ardha Parsvottanasana) is a great warm-up posture for runners. It stretches the hamstrings and opens the hips.
read more
Main Benefits of Advanced Yoga Poses
Most advanced yoga poses, such as crow pose or extended triangle pose, build core strength naturally. Inversions and balance poses, like wheel pose and handstand scorpion, will build strength in not only the abdominal muscles but also the upper back and muscles surrounding the shoulder blades. In this way, an advanced pose can be helpful as you begin to increase your flexibility because it strengthens the muscles in your body so that they can support a wider range of motion without injury.
If you cannot get into an advanced yoga pose, then an intermediate yoga pose variation will still build the strength you seek but at a level that your body is more comfortable with. Alternatively, you can use props like yoga blocks to help you safely maintain your balance as you hold the yoga asana for longer periods of time. If your flexibility is an issue, yoga blocks can help bring the yoga mat closer to you without tumbling down.
Advanced Yoga Poses in Traditional Yoga
While we see advanced yoga poses and freakish flexibility all over social media, the truth is that these advanced postures were not meant as humble brags. Yoga asana, in general, is meant to bring your body into peak physical form so that you are of clear mind and heart as you go about your day. And advanced yoga posture, then, is a tool to bring laser focus to your practice.
Think of it this way: as you're getting into wheel pose or dancer pose, you need to pay a lot of attention to how you set yourself up for the posture before you even begin. Paying attention to alignment and which muscles to engage is a crucial first step for any advanced pose. Even chair pose requires presence as you settle into it!
Then, as you move your body into the posture, you must pay attention to how you move each body part so that you don't lose balance. Is your knee aligned with your hip properly? Are your shoulder blades engaged? How is the weight distributed in your left foot, and your right? Where do you place your right hand? Add to that the breath, maintaining a steady and full breath throughout it all and you've got a serious practice in mindfulness and presence.
This is yoga!
As a yoga practitioner advances in their own practice, they will naturally come into more advanced poses through their own strength and flexibility. And this is where yoga begins. This is the meditation practice that the ancient yogis wanted for us.