As an SEO, I've used a lot of different blogging platforms with a mix of different SEO tools. I've tried everything from a drag and drop website builder to a headless CMS, and I know what "website maintenance" really looks like.
So when Brett asked me to write about the best blog platform for yoga teachers, it was a pretty simple task for me.
Not that running your own site is simple, far from it. But because I've made so many of my own websites and I've managed so many others, I can confidently walk you through a fairly straightforward set up process for your own website.
I'll walk you through what goes into a website, what your options are and what I recommend. Even if you don't have the most technical skills (like me!), you'll still be able to walk out of this thing with a beautiful website.
What Goes Into a Website?
It's taken me years to figure out the order of these things and how to combine them (I told you, I have no technical skills). I finally found a little system to launch and manage my websites. It comes down to these 5 things:
Domain Registration:

Where your custom domain lives.

Hosting:

Where your website lives.

Theme:

How your website looks.

Content Management System (CMS):

How you access your website.

Plugins:

How you customize your website.
Domain Registration
If you want your own domain name, then you'll need to get it somewhere. This is called Domain Registration. Many hosted blogging platforms include domain registration when you sign up for their services (ie Squarespace or Wix).
There are a million places that you can do this but my favorite is with Google Domains. It's super easy to find everything you're looking for and it makes setting up hosting a breeze. If you plan to create more beautiful websites, then Google Domains makes it easy to manage all of your domains in one place. You can easily manage your payments within the dashboard as well.
Since I use Google often, (like Google Docs, Google Search Console, Gmail), it makes it easy to know where everything is. If you don't want to use Google, then I also love Hostinger, which provides both Domain Registration and Hosting.
When you get your domain name, you will need to point it to your host. If you are using a hosted platform, like Squarespace or Wix, then it will already be connected.
Hosting
Your hosting provider is like your virtual landlord. You need to pay rent every month and the more traffic that your website receives, the more rent you'll need to pay. Squarespace and Wix include web hosting in their offerings whereas Wordpress does not. I'll explain below why I recommend Wordpress + Hostinger for freelancers and small business owners. When weighing your options on which popular blogging platform to use, be mindful of whether or not it comes with web hosting.
I love Hostinger as a hosting provider and recommend using them as well. Their customer support is fantastic and the whole dashboard is very user friendly. It's also an affordable option, which is great for yoga teachers just starting out.
Once you have web hosting, you'll need to launch your content management system. If you're following my recommendations, then you'll have your own custom domain on Google Domains and point your domain to Hostinger. Hostinger has a Wordpress hosting option that allows you to create and launch a Wordpress site from right within the platform.
Theme, CMS, and Plugins
The theme is the style of your website. This is where things get a bit tricky. our biggest consideration will be how SEO friendly your theme is.
If you use Wix or Squarespace, then there will be themes available for you to purchase and install. They make it insanely easy with everything bundled in one platform, including theme installation. Because hosted platforms like Wix and Squarespace are extremely inflexible in their customization options, they tend to have SEO features baked into their platform.
As dreamy as this sounds, this can be quite limiting. Unlike Wordpress, these kinds of sites are difficult to edit and customize without some coding skills. Sure, you can find an easy theme out of the box and it will get small businesses very far! But at some point, you will be annoyed with the way this thing looks or that thing that doesn't connect and you'll wish you had the customization abilities of a Wordpress blog. I promise you.
If you're using Wordpress, then the possibilities are endless for custom themes and design.
And this is why it's a bit tricky.
With so many drag and drop Wordpress website builders, things can get pretty "customized" really fast. The problem with this is that these drag and drop tools, like Elementor and Thrive, tend to clutter up the coding, causing your site to slow and even cause little bugs that are annoyingly hard to fix. Add to that the option for plugins and your site can start to run into some performance issues.
Wordpress comes with great customization capability but with that comes great responsibility.
I really like Kadence WP as a clean Wordpress theme with drag and drop functionality.
Kadence has solved the biggest problem that most website building tools, like Thrive and Elementor, have failed to solve: it works with Wordpress blocks. Rather than adding a layer of coding on top of your Wordpress website, Kadence works within Wordpress, keeping it lighter and cleaner. It also gives you complete control of your entire website. It has all the functionality of a drag and drop editor without the drawbacks.
Different Blogging Platform Options
I've already touched on a few reasons why Wordpress is my favorite blogging platform for beginners, even if you're not tech savvy. But sometimes Wordpress feels a bit advanced, even for a yoga teacher. And that's okay! There are other blogging platforms that will get you really far in your business as a yoga teacher. Here are the best blogging platforms out there today:
Why I Recommend a Wordpress Website
This is the best blogging platform. It is the easiest to customize, most developers know how to work with it, and you can launch it in just a few clicks. While there is a bit of a learning curve, you can still launch a completely customized website with zero coding knowledge within a week. That's pretty epic. Here's the stack I recommend:
Once you get your Google Domain, follow these steps
Choose a Kadence Starter Template

Install your plugins, in this order: Google Site Kit, Rank Math, image compressor

That's it 🙂
Final thoughts
My advice? Get started. That's the biggest hurdle. You'll figure it out along the way… And that's my next advice: use the support teams for each of these tools! They know how to help you no matter where you're at in your website journey. If Wordpress seems too daunting for you, then start with what feels right. You can always switch to Wordpress later if you need to… and if you're at that stage in your business, then it won't be as scary as it seems at that point. Have questions? Shoot me an email, I'd be happy to chat.
About the Author | Marquis Matson
Hi! I'm Marquis. I'm an SEO yogi nomad and I grow websites for a living. I train other people how to do what I do. You can see more about that at Ahimsa Digital. I like being in the garden, drinking coffee, and talking about science-y things. Let's chat!
X
Sneak Peak into My 300-Hour YTT - FREE Videos, Info Session, Bonuses!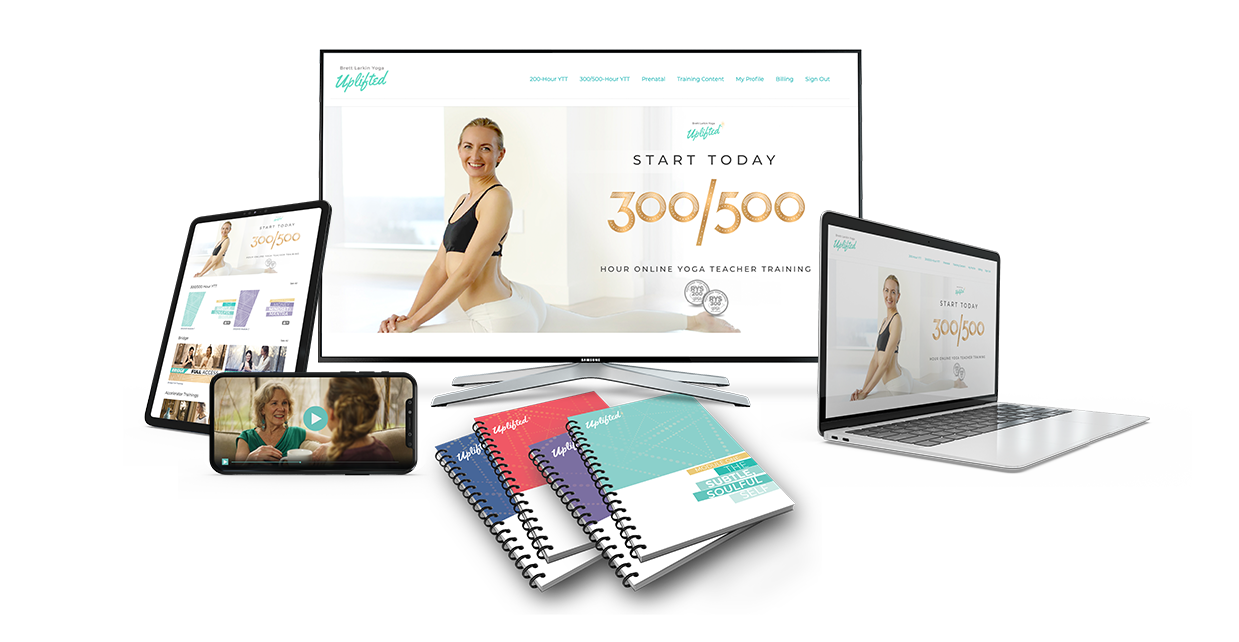 X
Save Hours with my Proven Formula. FREE Yoga Business Plan Download