Timing is everything.
Especially when it comes to YTT!
With literally thousands of yoga teacher trainings to choose from with all of the confusing standards, travel options, and formats, you might be wondering, how long is a yoga alliance certified training, really?
Yoga Alliance (YA) has a system of certification standards that outline the amount of time Yoga Alliance registered schools are required to spend educating teachers in certain topic areas, but don't be fooled! If you divide the base 200-hour teacher training into an 8 hour study day, you might reason that YTT is a mere 25 day time investment. While that may be true for immersion-based trainings, YTTs are offered in a wide range of timeframes, from as little as 4 weeks to upwards of a year. This all depends on the level of Yoga Alliance certification, the training's study-pacing model, and its format – live, online, or a combo of the two (hybrid learning).
As you research everything you can about becoming a yoga instructor, remember that timing is everything
Here's what you need to know about what determines the length of a YA certified YTT:
Levels of Yoga Alliance Certification
Yoga Alliance is a non-profit organization that acts as a guiding platform of Registered Yoga Teachers (RYTs) and Registered Yoga Schools (RYSs). To carry the RYT title, one must complete a Yoga Teacher Training that has been accredited by Yoga Alliance.
Basically, certification falls into three categories: RYT-200, RYT-300 and RYT-500. The number reflects the hours of training, but there are other differences between the certification levels to be aware of.
As a RYT, you can also earn the E-RYT 200 or E-RYT 500 title by logging teaching hours completed since you've taken the corresponding YA certified training. Once you've logged 1,000 hours of teaching experience (roughly the equivalent of teaching 6 classes per week for 3-5 years), you can use the "E" designation in your professional title.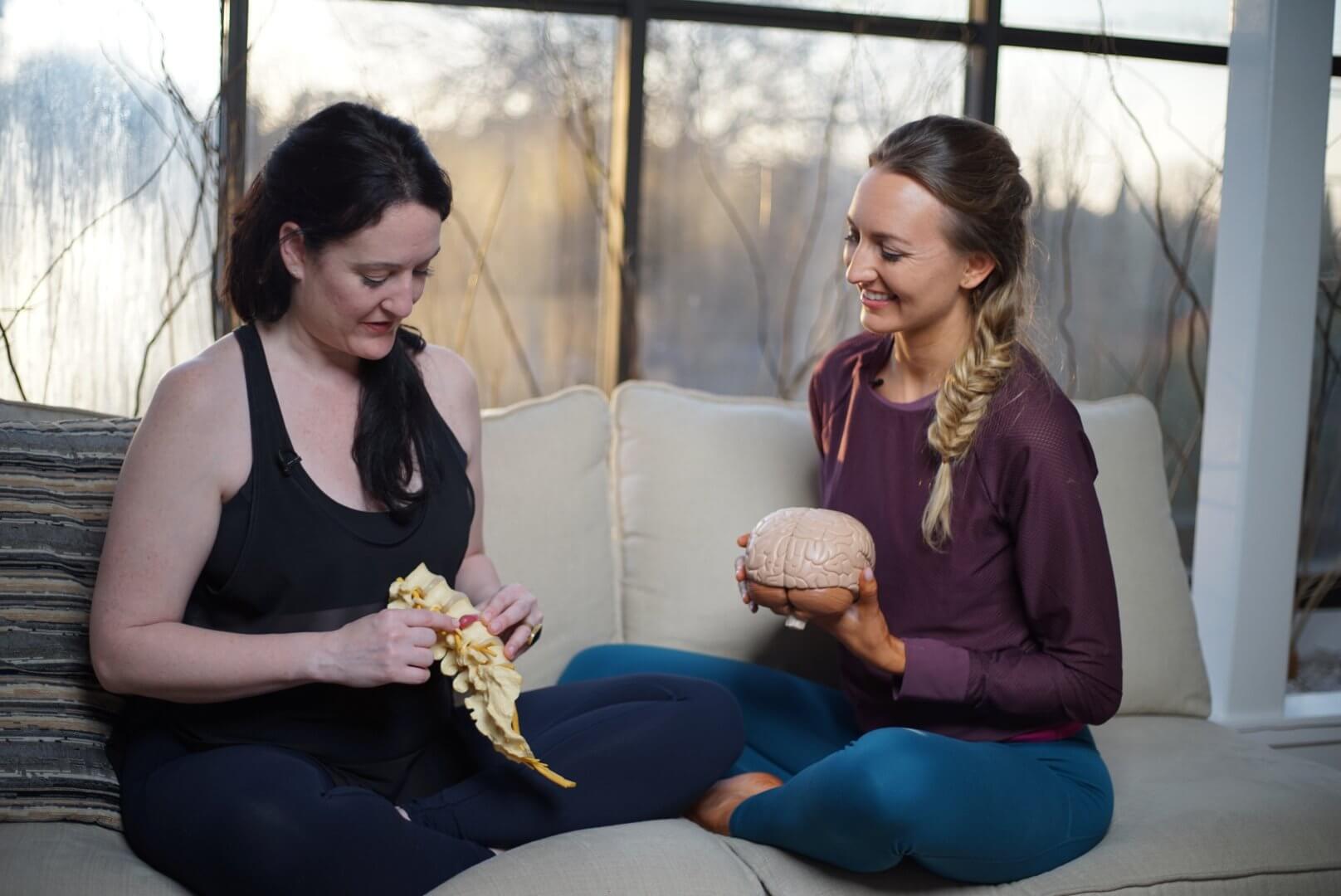 200-Hour YTT Standards
The 200 hour certification can be seen as a foundation training, and is usually the minimum requirement to teach at most studios in the US. A 200-hour training can be taken as a three- to four-week intensive course, or be split up over several weekends.
You then have the option to continue (at some point) with a 300-hour training, which, in combination with the 200-hour training, is equivalent to the RYT-500 certification.
If you choose the 200-hour + path, you will likely spend more hours in training over time, since you may work with your 200-hour designation for several years before embarking on a 300-hour training. With this path, many teachers choose to complete shorter continuing education courses, immersions, or mentorships between their 200-hour and 300-hour trainings while they work to stay up-to-date and fulfill YA membership requirements.
300-Hour YTT Standards
This training is more advanced than the foundational 200 hour training. The same topic areas are covered in more detail. The overall goal of the 300-hour training is to refine teaching competencies and deepen a teacher's knowledge in a specific area.
Some schools offer this level as an intensive of (about five to six weeks), or split it up over several weekends in a three to six month period.
500-Hour YTT Standards
A 500-hour training covers both the entry level and advanced curriculum all in one go. You can imagine this requires a lot of dedication. While you can sign up for a 500-hour course, there also is the option to do a 200 and then 300-hour course separately. Or, you may explore taking shorter courses that add up to 500-hours in total.
Continuing Education Courses
In order to maintain registration with Yoga Alliance, teachers are required to complete Continued Education (CE) credits and teaching hours.
From the date of registration with YA, whether as RYT or E-RYT, you have three years to complete 75 hours of CE. This includes 45 hours of teaching yoga and 30 hours of CE-approved training.
Word of caution here! Yoga Alliance individually approves intensive trainings, workshops, and immersions (basically, any non-200/300/500 hour training) for the number of CE credits they count for. A 30-hour training may only qualify for 5 CE credits, or none at all.
Take my quiz to find out which YTT is best for you:
How Long Is a Yoga Alliance Certified Training, Really?
The answer, my friends, is more up to you than you might realize! Here's why:
Study-Pacing Models
Depending on your availability and goals for your training, it's best to choose a study model that suits your schedule.
1. Weekend Study
Some schools provide trainings that are split up over several weekends. If the training is in person, your school will set out specific dates, which usually range from six to nine weekends. This could be perfect if you work during the week, or simply want to spread out the learning over a few months!
2. Continuous Study
Most yoga schools offer trainings as an intensive course which spans over several weeks, some in tropical locations. Don't plan to work during this time, since you'll need all of your energy to focus on your studies and rest!
Some schools will provide on-site accommodation, retreat-style, for the entire period of the training, while others do not. Many yoga teachers-in-training find it transformative to immerse themselves completely in training by staying in-residence. This usually involves adhering to the yoga school's strict waking schedule and sometimes observing silence or other rituals aligned with yogic lifestyle.
3. Combination Study
If you want an intensive experience but can't commit to a monthlong study, you might be better off finding a yoga school that offers a combination of training weekends and intensive study, like the ! There are plenty of trainings that spread some training over several weekends and also offer a week or two of intensive training with the option to stay on-site. The practicum aspect of combination trainings may also be offered at your convenience over a year or more.

Combination trainings generally span anywhere between two to six months. These types of training may require more thoughtfulness about balancing home-life and study, which can be an advantage or a drawback, depending on your learning style and life commitments.
100% Virtual and Hybrid Live / Online Yoga Teacher Training
Thanks to the internet, a lot of yoga schools now offer online training. Some do the entire training online, while others do a hybrid of online and in-person training.
Online trainings often provide all of the content up front, and then allow you to go through it at your own pace, as long as you complete it by a certain date. You then attend a few immersion weekends or an intensive to dive deeper into what you have learned and meet contact hour requirements.
In my YA-certified 200-Hour Hatha / Vinyasa training, I give you all of the content when you sign up, and then you're free to structure your study as you wish. You just need to finish within 18 months.
Fall in love with my 200-Hour teacher training or …

X
Experience 3 Training Videos from Inside My 200-Hour Online YTT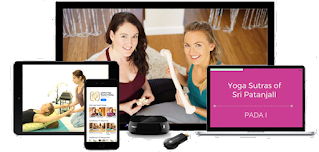 Final Thoughts: How Many Hours Do You Need to be Certified by the Yoga Alliance?
Be honest with yourself. Are you rushing through your YTT? Are you ready to carve out time from work- and home-life for yoga study? Take a moment to figure out what time frame makes the most sense for you and your learning style before you jet off to a training. A little planning and reflection now will go a long way toward helping you fulfill your teaching dreams down the road.
Next Steps
Check out my YouTube channel and find some yoga classes that you can try out for yourself!
Attend a 200 YTT info session to see what else you'll learn in my online teacher training.
X
Experience 3 Training Videos from Inside My 200-Hour Online YTT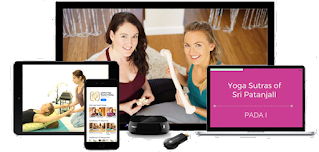 X
Sneak Peak into My 300-Hour YTT - FREE Videos, Info Session, Bonuses!