Given the recent COVID-19 pandemic and all of its fast-moving effects on the global economy, many industries are reeling to find firm footing amidst it all.
Naturally, the Yoga Alliance is doing the same.
The YA recently announced that all scheduled teacher training courses between March and September 2020 have the option of being completely virtual. This comes as a quick and direct response to the global self-isolation recommendations by the World Health Organization.
Though a valiant and responsible effort on their part, the YA has opened up a can of worms for themselves and all of the yoga schools that are registered with them.
When it comes to what qualifies as a certified yoga school online and what counts as a quality training, the rules are now forever unclear.
Since so many of you have asked us questions about how this affects you and your schools, below is a brief breakdown of the history of the Yoga Alliance, its existing standards, and the new temporary standards during the Coronavirus outbreak.
What is Yoga Alliance?
The Yoga Alliance is a privately run organization that sets self-imposed standards by which teachers and schools who pay them are expected to comply with.
The original impetus behind Yoga Alliance is a good one.
Any industry that has the potential to earn businesses a lot of cash will naturally attract corrupt individuals. Many yoga schools and self-proclaimed yoga instructors came to threaten the integrity of the industry by selling classes and courses that offered, at best, questionable lessons that were on the periphery of traditional yoga.
In response, the Yoga Alliance formed to set standards to measure the validity of a yoga school.
Despite good intentions, the YA has struggled to uphold those standards since its inception. YA now has close to 100,000 registered yoga teachers and over 6,000 yoga schools all paying them recurring annual dues. Without a way to evaluate the quality and breadth of knowledge given during a teacher training, the Yoga Alliance has created very basic educational categories that virtually any yoga school, scam or otherwise, can follow in order to sell itself as a YA-certified yoga school. Then, YA collects annual dues from the school and all its students.
As a result, the YA faced recent pushback from much of the yoga industry, pointing out that it does nothing more than collect fees from eager yoga schools and students alike, promising member benefits that are actually free to the public as well.
The Yoga Alliance heard these concerns and in 2019 began looking at ways to evaluate yoga schools more carefully, not only when they pay to register with the YA, but also periodically thereafter.
Just when this new plan started to take shape at the end of 2019, the modern world's worst and most panic-inducing pandemic sprang to life, causing the YA to pivot and focus instead on virtual abilities.
You might also like: Can I Teach Without A Yoga Alliance Certification? (Yup)

What Does Yoga Alliance Count As Virtual Distance Learning?
The YA has a long history of insisting that yoga teacher trainings must be in person. In fact, they've refused to acknowledge camera distance learning since their inception.
Despite more and more teaching happening online (including university level graduate studies for medical professionals like nurses), virtual courses traditionally do not count as "contact hours" to YA. Online trainings simply cannot pay to be a part of the YA's RYT 200, 300, and 500 designations, even if they create curriculums with all of YAs educational requirements.
Now, in a sudden turn of events, YA is sanctioning online learning as of March 13 until June 30 and allowing registered yoga schools with the Yoga Alliance to certify yoga teachers completely online. (Editor's note: they have pushed the date back to include online trainings through the end of 2020)
This leads to the question so many of you have been asking… Does this mean that all online YTTs are now approved by YA?
From what we can tell, actually no, not really.
If we look carefully at the YA website, this online learning provision only applies to trainings that were scheduled to be in-person during this time (March 13 through the end of 2020, as of September 8, 2020).
An online training never scheduled to be in-person would not count…
…but if you signed up for an in-person training that's now 100% online, this would count.
Wait — this is extremely confusing!
Whether originally scheduled to be in-person and now online, or simply online, these two versions of YTT are essentially the same.
What is notably alarming, though, is that yoga teacher training courses originally slated to be in-person likely have no experience nor infrastructure to successfully lead a quality yoga training online. At best, they would lead a lesser version of their in-person training.
And at worst? It would be a fumbling technical disaster and a waste of the students' money (though technically they'd still get a yoga certification).
To further complicate things, the YA suggests making every effort to lead trainings live over Zoom and try not to have pre-recorded content. But, they say, If you can't do that then just do your best.
Wait – What!?
This is extremely vague.
Successful online teacher trainings use the power of pre-recorded video content. The video and audio quality is much higher than slapping together a live lecture without any supplements. Graphics (like overlays of Sanskrit words), cutaways to anatomical pictures and animations, the ability to freeze-frame alignment, see multiple bodies side-by-side, show close-up angles of foot or hand placement, all help fuel students' understanding.
And in many cases, such as with my online teacher training course, those pre-recorded videos are paired with highly interactive live discussions with the students to ensure that the information is not just understood, but embodied through practice teaching over webcam.
What's interesting is that after this provision ends, theoretically hundreds, if not thousands, of newly certified, virtually trained yoga teachers will be out in the world teaching with the RYT credential and YA's blessing. These teachers will have graduated from virtual trainings with no oversight from trainers who've never before taught in an online setting.
Ironically, online yoga schools that have taken years and years to develop yoga-specific educational technology and refine a high-quality interactive online learning experience still cannot, under the stated rules of the YA, grant RYT status to their students.
In short, trainings that have little to no experience hosting learning online are now deemed more credible by YA than online trainings that have been refining interactive yoga education for a series of years.
Making matters even more confusing, Yoga Alliance partnered with Teachable to make this announcement. Teachable is an online course platform designed for watching pre-recorded content, not for live streaming, which goes against the YAs official recommendation about registered yoga schools making an effort to teach live.
Somehow, over the course of just a few weeks, the floodgates for virtual teacher training courses have been opened with no oversight or preparation from YA about the long term effects on its "standards."
What Happens To Online Yoga Schools After Coronavirus?
So what does this look like when Coronavirus is over after thousands of Yoga Alliance approved teachers are certified online during this period?
How does the YA plan to suddenly switch back their definition of "contact hours"?
It will be interesting to see how this plays out.
We've seen many online yoga schools already emailing their students and alumni networks letting them know that their trainings are now approved by YA.
Before the dust has even settled, the bloodbath for what counts as 'certified' has already begun.
Advice for Our Community
Please know that sadly "certified" doesn't mean "high quality." Use discernment to determine what is a legit online (or in-person) yoga teacher training course.
Take your time to do your research about the yoga school and lead yoga teacher trainer. Take lots of yoga classes with the lead teacher. Make sure you like their teaching style. If they don't have any available classes you can take online (and it's an online training) that's a red flag! If you choose to enroll in an online course, make sure the company behind it ideally has years of online education experience and high-quality video production skills…
…Teaching online is a completely different skill set.
This is why universities are putting professors through specialized online teaching courses as we speak. Look for positive reviews from students who have completed the online version of the course and ask to be connected with them so you know there are real humans (not bots) behind those reviews.
Helpful Resources:
We'll do our best to keep this updated as new information arises. Please keep yourself safe and healthy during these unsettling times. Please direct any of your questions to YA: info@yogaalliance.org.
X
Sneak Peak into My 300-Hour YTT - FREE Videos, Info Session, Bonuses!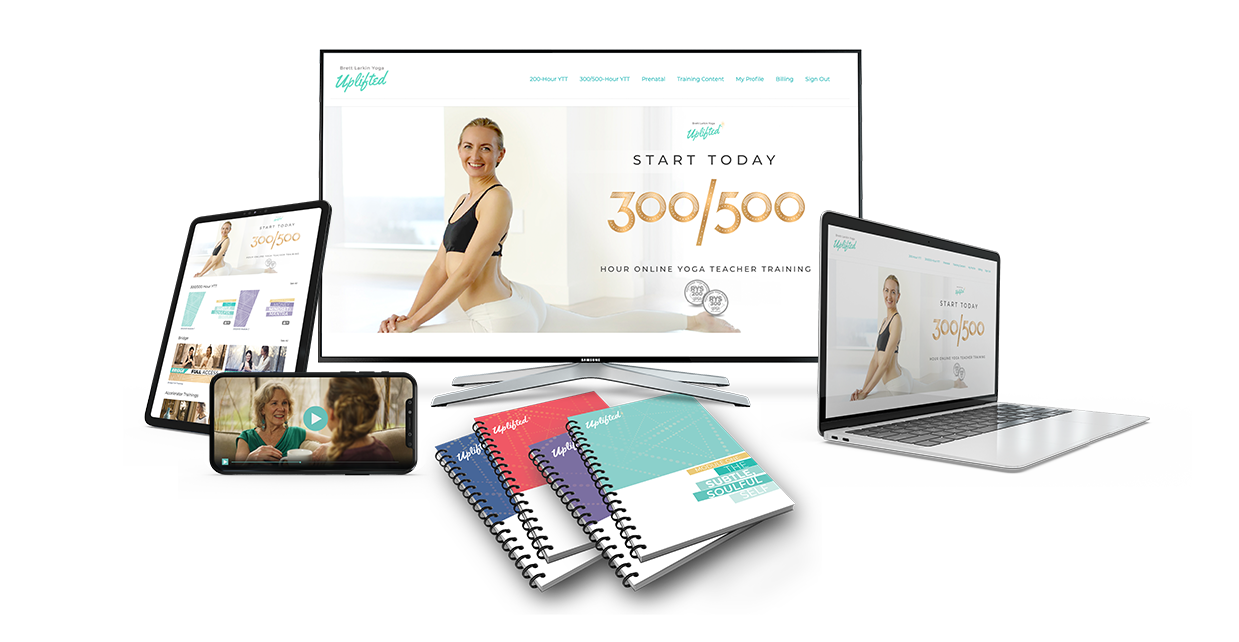 X
Sneak Peak into My 300-Hour YTT - FREE Videos, Info Session, Bonuses!