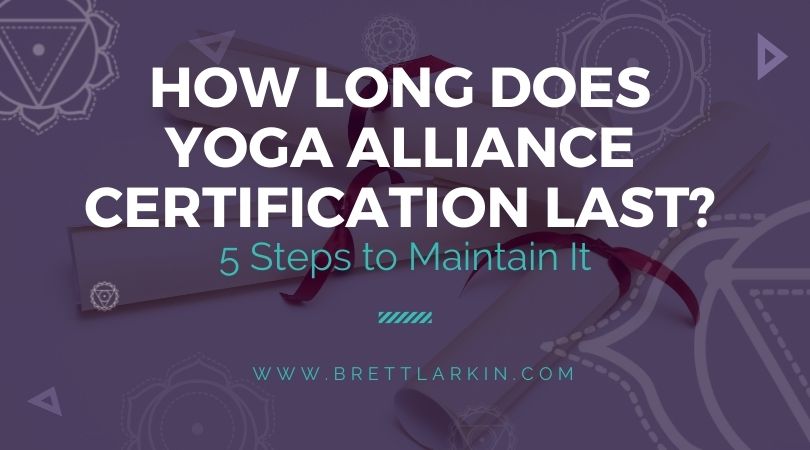 There are sooo many good reasons to become a yoga teacher! To name a few…
Help people embody their fullest potential
Invest in a truly fulfilling career
Drink more smoothies
etc.
I can tell you honestly that when I ask my teachers in training why becoming a yoga teacher is exciting to them, nobody has ever (like, EVER) said:
If you decide to register with Yoga Alliance though, more admin is (for better or worse) part of the deal! So how long does yoga alliance certification last, anyway?
That's what we'll cover in this piece, yogis! I'll also gov over Yoga Alliance membership basics and what to do if your registration ever expires (don't worry, it's not the end of the world).
Yoga Alliance Membership, Certification, and Registration
It can be easy to mix up these different titles and accreditations. So, let's clear them up a bit. Your yoga alliance certification is what you receive from your yoga training program upon completing your yoga teacher training. Certification falls into three categories: 200 hour, 300 hour, or 500 hour. Your certification technically never expires. But it's important to note, you'll need to be certified by a Yoga Alliance certified program if you want to register with Yoga Alliance.
To become a "registered yoga teacher" (RYT) with Yoga Alliance, you'll need a Yoga Alliance membership. There are definitely benefits to being a YA member, but def note friends that you don't need to sign up to teach yoga! To register, you'll need to submit your certification information, pay a $50 application fee and your yearly $65 membership dues.
If you don't renew your membership every year, you'll no longer be a "registered" teacher with the Yoga Alliance. However, you're still technically a certified yoga teacher. Make sense?
In order to maintain your registration with Yoga Alliance, there are five requirements you have to uphold.
Do These 5 Things To Maintain Your Yoga Alliance Registration
1. Follow Yoga Alliance's Code of Conduct, Scope of Practice, and Ethical Commitment.
These required codes and ethical commitments aim to keep a universal sense of professionalism and care between yoga teachers. The Code of Conduct outlines proper teacher behavior like active inclusion, respect for student-teacher relationships, consent-based touch, and honesty in communications.
The Yoga Alliance Scope of Practice (or SOP) sets out acceptable and prohibited practices for the yoga community. They base the scope on "core values intrinsic to the practice of yoga." Basically, the SOP outlines responsibilities and boundaries for a yoga instructor, mainly to teach according to credentials, experience, or abilities. Yoga Alliance states that all members must adhere to the SOP when they teach yoga.
The ethical commitment is an umbrella home for both the code of conduct and the scope of practice, but also includes equity in yoga. Through equity in yoga, Yoga Alliance wants teachers to understand the inequities within yoga and how they can instead build spaces and communities that unite.
2. Read up on and agree to Yoga Alliance's Use of Yoga Therapy Terms.
The Yoga Alliance Foundation is also strict on the use of the terms "yoga therapy" or "yoga therapist." They simply ask that, as a yoga instructor, you do not claim to be able to diagnose or treat any mental or physical injury or illness. Only if a member holds supporting credentials and certifications may they advertise 'yoga therapy' services or 'yoga therapy' techniques.
3. Submit feedback to the Registered Yoga School that certified you*
This is only a requirement for new instructors joining the Yoga Alliance. Since the Yoga Alliance Foundation aims to create unity and accountability within the yoga industry, it's important that you leave feedback on your teacher trainings. At this time, RYTs who are currently registered may not review the school where they previously completed their training.
4. Complete and document Continuing Education hours every three years.
Yoga Alliance believes continued learning and growth are super important to becoming a great teacher. Because of this, all RYTs must regularly log and submit Continuing Education (CE) hours in order to maintain Yoga Alliance credentials.
Once you complete your registration with Yoga Alliance, you have three years to complete 75 hours of continued education. These hours must include 45 hours of teaching yoga and 30 hours of Yoga Alliance-approved trainings.
Previously, the Yoga Alliance would also distinguish between contact hours (being physically in the same room as your instructor or students) and non-contact hours (not being in the same room).
However, since the beginning of COVID-19 and the global need for social distancing, Yoga Alliance established an exemption allowing training hours from an online course or workshop to count toward contact hours. At the time of publication, this timeline has since been extended through December 31, 2023. Additionally, time spent teaching virtual yoga can count toward the Continuing Education (CE) teaching hours required for all RYTs.
If you need help, you can use this flow chart to determine if your training hours are eligible for continuing education credits.
5. Pay a yearly renewal fee.
In order to maintain your Yoga Alliance certification, you must pay your yearly renewal fee. It's a $65 yearly fee (if you've already paid the $50 application fee). If you're unsure of when you need to renew, you can find your next renewal date on your "Teacher Dashboard" in your Yoga Alliance account. You can renew your membership by PayPal or credit card.
So… How Long Does Yoga Alliance Certification Last, Again?
Your YA certification technically never expires. If you wish to use your YA credentials, you need to maintain your Yoga Alliance membership though. Pay your yearly membership fees, complete your continuing education requirements every three years, and you're good to go!
Yikes! What Do I Do If My Yoga Alliance Registration Expires?
It's important to remember, you're still a certified yoga instructor even if your registration expires! However, If you don't renew your membership, your name will no longer be listed on the teacher directory and you can no longer display your RYT credential. In addition, you will no longer be able to access the complimentary Continuing Education workshops, membership benefits, and resources.  If you've let your registration expire, don't worry! It's fairly easy to get your YA registration back up and running.
Go to www.yogaalliance.org
Select "Log In" in the top right corner.
Follow the prompts to renew your registration if it's expired.
X
Sneak Peak into My 300-Hour YTT - FREE Videos, Info Session, Bonuses!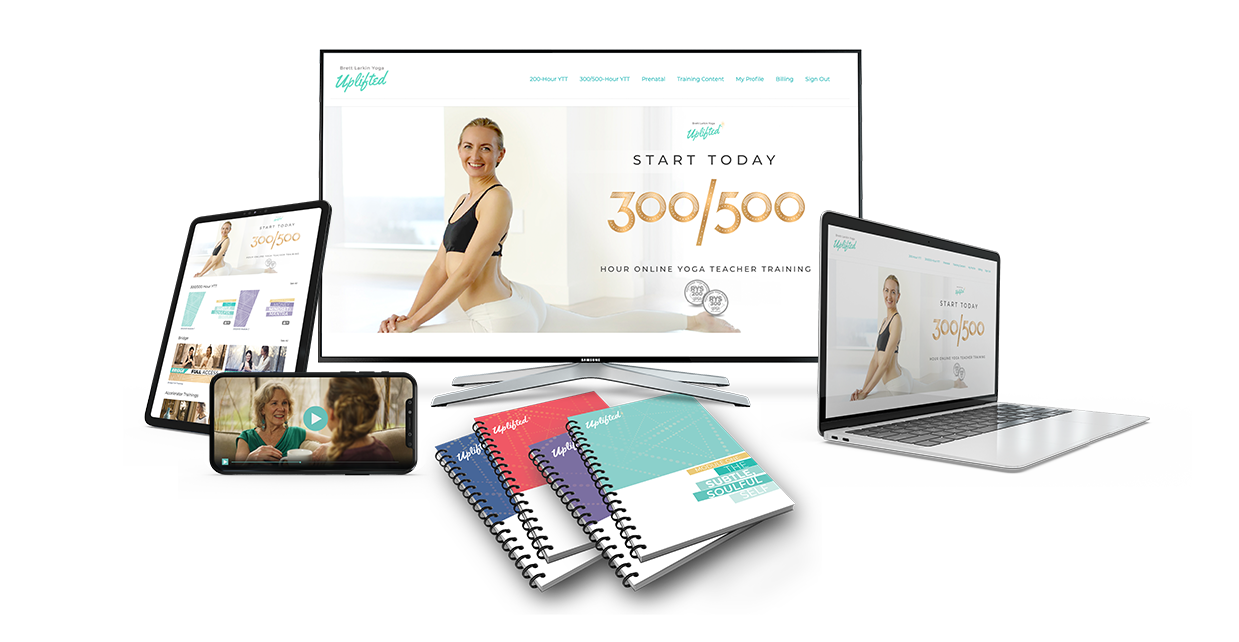 X
Sneak Peak into My 300-Hour YTT - FREE Videos, Info Session, Bonuses!