If you're like me, you want to know everything there is to know about yoga (or teaching it!). You're ready to soak up as much knowledge as possible, leaving no stone unturned when it comes to your well-being. Maybe you've considered getting into Ayurvedic medicine? Or becoming an Ayurvedic practitioner? Or thought: What's that even about?
Whether you already have or have yet to graduate from my Yoga Teacher Training, I urge you to further your spiritual practice and fuel your life with Ayurveda—and even, consider a certificate in Ayurveda at one of the Ayurveda schools I'll introduce you to below. You might even want to become a certified Ayurvedic health counselor.
There's a lot to cover here, so let's dive in. I'll walk you through step-by-step what you need to know and everything I've learned, so hopefully, it will help you too.
What Is A Certificate In Ayurveda?
An Ayurvedic education can lead to more than just certification. It can be a total personal transformation. Considered an alternative medicine by the west, traditional Ayurveda has been around for thousands of years.
Before we dive into which training programs I recommend, let's look a little more closely at the science of Ayurveda and what it means to be an Ayurvedic practitioner.
The definition of Ayurveda
First, what is Ayurveda? So glad you asked! Ayurveda is one of India's most ancient, holistic healing practices. I like to think of Ayurvedic medicine as yoga's sister science.
Translated from Sanskrit, Ayurveda literally means "life knowledge." The National Ayurvedic Medical Association says Ayurveda offers to harmonize our inner and outer worlds.
At its core, Ayurveda is about creating balance in the mind, body and spirit with a focus on your individual mind-body constitution. Ayurveda is a vast, interwoven system that addresses everything from nutrition to mind-body consciousness.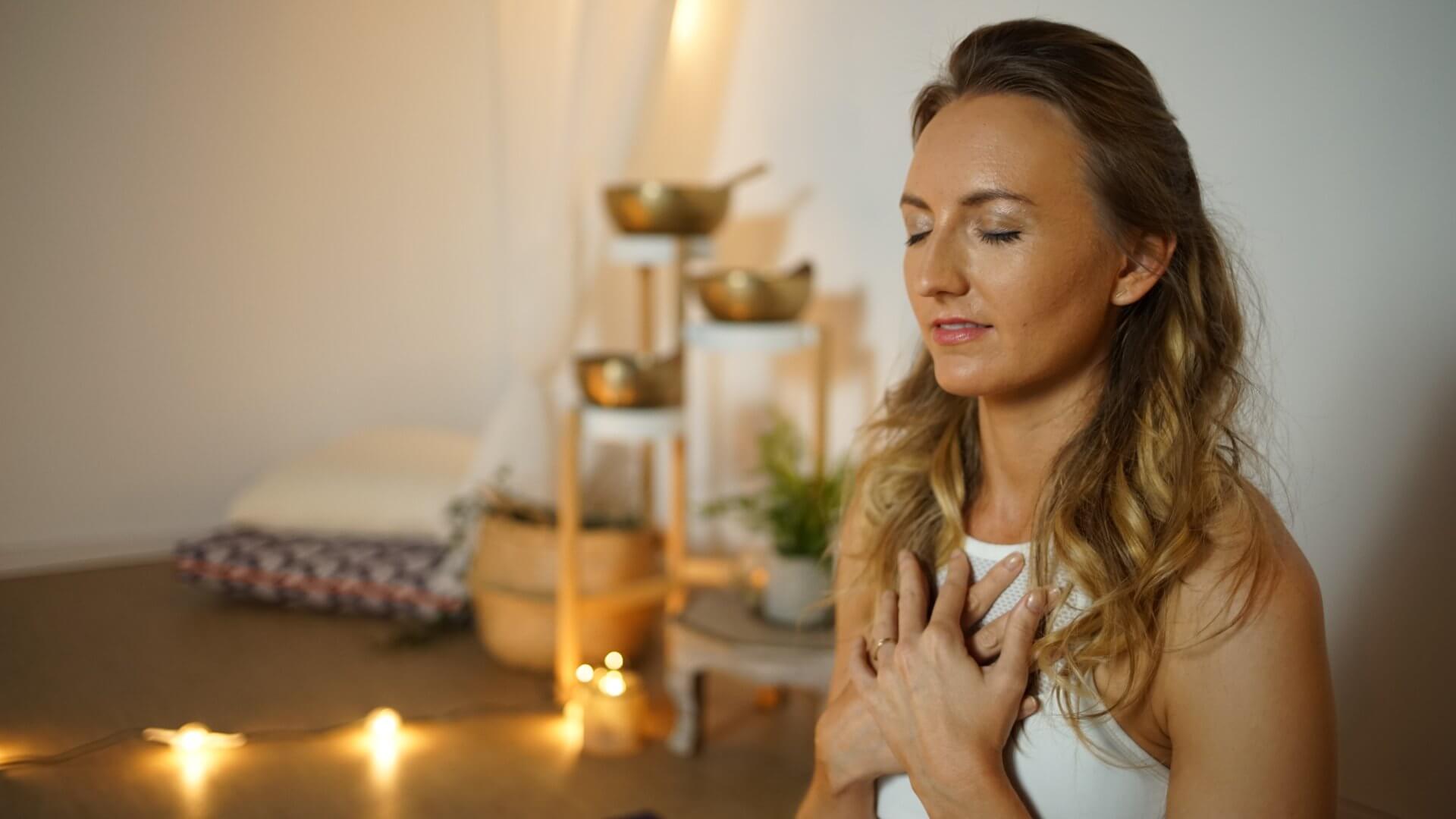 Ayurvedic healing utilizes doshas – based on the energies of air, water, fire, earth, and ether— that govern your bodily functions. When doshas are balanced, an optimal state of health can be achieved. The way to balance doshas is through lifestyle choices, including movement, nutrition, yoga, meditation, and more.
Getting a certificate in Ayurveda
A certificate in Ayurveda demonstrates that you've invested time and energy into completing a course on traditional Ayurveda. With a certificate, you can join the registry at Association of Ayurvedic Professionals of North America – the primary online registry in the world of Ayurveda.
Although a certificate is not legally required (yet!), getting your certification proves you've taken an accredited class and allows you to practice as one of the accredited Ayurvedic health counselors.
You can receive a certificate in Ayurveda after completing a one-year Level I class, or a two-year Level II class. Typically, completion of a Level 1 class offers a student certification as an Ayurvedic Wellness Coach, while competition of Level II class certifies the student as one of the few certified Ayurvedic Health Counselors.
Who benefits from a certificate in Ayurveda?
So, you're probably thinking: who might want a certificate in Ayurveda? As the practice continues to gain international recognition, certified Ayurvedic practitioners work in healthcare, coaching, and even, as professional chefs.
Truth: you can get certified simply for your OWN benefit, diving deep into yourself while learning from the masters of Ayurvedic wisdom.
Getting a certificate in Ayurveda has big-time benefits for yoga teachers. For example, one of my friend's started her journey into holistic health and spirituality as a yoga teacher, just like me and you. So now, after her certification, she has an intimate and profound understanding of how Ayurveda is a natural and intuitive next step for yoga teachers.
By adding Ayurvedic skills to your yoga teacher toolkit, you can elevate yourself from "yoga teacher" to "natural counselor" and "healer." Ayurveda will deepen and complement your knowledge of yoga (such as learning to recognize and respond to the varying constitutions of your students).
Practicing ayurveda is a great way not only to deepen your yoga practice, but to take your yoga practice with you into your daily life, off the mat.
What To Look For In Online Ayurveda Courses
Truth bomb…there are a ton of Ayurveda programs out there. Just like there are a ton of Yoga Teacher Trainings out there. Anyone with internet access can open an online health coaching school. I urge you to find a teacher whose values you embrace, whose love language is holistic wellness, who is dedicated to helping you unlock your FULL radiance, and who boasts a raved-about Ayurveda certification.
To start your search, let me give you the top RED FLAGS to look out for in online Ayurveda courses.
Any requirements that say you have to be a vegetarian/vegan.

Nope. There is no "one size fits all" approach in Ayurveda. In fact, ghee (clarified butter) is one of Ayurveda's most important foods. Since doshas have different recommendations for meats, eggs, and milk products, there are certainly ways to continue eating them.

A course that requires expensive ingredients + exotic herbs.

Nada. Following an

Ayurvedic diet

can actually simplify your kitchen and reduce your grocery bills. Once you know the best foods for your dosha, it's easy to shop in bulk for fresh, whole seasonal produce, grains, and must-have herbs at your local supermarket.

A curriculum that's confusing + rigid.

Nay. Ayurveda is not meant to be overwhelming or complex. Sure, there's loads of info (it's a 5,000-year-old practice, after all). That's why your ideal online Ayurveda course will break down each lesson into easy-to-digest tidbits to guide you with a clear sense of direction and build your confidence. Plus, Ayurveda allows you to ebb and flow through the everyday, so you can focus on one thing at a time (like dry brushing or eating more mindfully). Then come back later and expand. The more you learn Ayurvedic teachings, the more they make intuitive sense.
Real talk – the goal of Ayurveda isn't to reach perfection by having the perfect diet, a perfectly stocked Ayurvedic pantry, or a flawless morning routine. No, ma'am. 
Ayurveda is a healing process that revolves around finding BALANCE. The goal is to study Ayurveda to BECOME REAL; so that ALL of you is available, integrated, and loved on. The goal is personal GROWTH and empowerment, to take control of your health, nourish your body and your soul, and unequivocally live your life's purpose.
Because – when you are truly, RADIANTLY living your life's purpose, it emanates. You shimmer… your eyes dance… your skin glows… you're simply magnetic.
I want this for you. So, let's take a look at the options.
Best Ayurveda Schools For Online Ayurvedic Certification
Like I mentioned, anyone under the sun can open Ayurveda schools. That's why I want to help you identify the best Ayurvedic institute for YOU – one that's accredited and proven to give you the Ayurvedic skills and knowledge you need. If you've taken my 200-Hour Online Yoga Teacher Training, then you already have a foundational understanding of Ayurveda, since we cover this in our Uplifted curriculum.
Now let's take a look at the options for Ayurvedic schools for those of you who want to deepen your studies, that are open to international students. There's no admissions advisor or clinical experience needed, so let me be your guide. Hint: I've saved the best for last!
MINNESOTA INSTITUTE OF AYURVEDA
Course duration:

10 months

Price:

$6400.00

What's included:

live classes, research assignments, clinical setting practice; certification as Ayurvedic Health counselor

Website: https://mnayurveda.com
The Minnesota Institute of Ayurveda is focused on analytical knowledge, which helps you understand the complexity of Ayurveda.
The fully online Ayurveda Health Counselor Training has a good reputation for teaching students the full knowledge of Ayurveda. The program includes live classes, research assignments, clinical setting practice, and it's known for going in-depth on Ayurveda and the human body.
BOSTON AYURVEDA SCHOOL CERTIFICATION
Course duration:

14-18 months

Price:

$7868.00

What's included:

livestream hybrid classes, coaching calls, online programs, and project presentation

Website: https://www.bostonayurvedaschool.com
The Boston Ayurveda School Certification is focused on Ayurvedic principles, herbs, philosophy, and psychology. It starts with your personal experience, teaching you how to balance yourself before working on others.
The certification process starts with a personalized immersion, which then leads to the certification program. You start with first-hand knowledge of your own health, so you have a solid foundation in guiding others.
Drumroll…you may still be wondering if a yearlong Ayurveda course is the best next step for you – and if so – let me introduce you to The Shakti School, your best option.
SHAKTI AYURVEDA SCHOOL
Course duration:

12 months

Price:

$3,398 (payment plans available)

What's included:

weekly 3 hour lectures, monthly "office hours," an online classroom, community forum, and 300-hour certification, plus an all-feminine teaching staff of the world's Ayurvedic leaders
If you're looking to deepen your knowledge and get a certificate in Ayurveda, I urge you to study with my trusted friend Katie Silcox as your guide. This is NOT an affiliate post and I don't receive a kickback if you sign up. Katie and I trust each other's approach to yoga and Ayurveda, so we are committed to promoting one another as sister schools.
The truth is that some Ayurveda teachers have drifted away from the indispensable women's wisdom traditions of centuries past. But, the cool part about Katie's course is that she dives DEEP into the TRUE Ayurveda of ancient India, into feminine form healing arts, the most creative and nourishing channel of this world. Throughout her program, her collective of visionary change-makers intimately explore traditional pearls of wisdom from our ancestors, from autoimmune disorders and psycho-spiritual healing to womanhood and the profound teachings of Ayurveda Tantra.
Katie understands that Ayurveda's dogmatic principles can't always be followed precisely, especially when you're juggling an exhausting schedule of kids, friends, work, commitments, and more. Her course teaches you how to use Ayurveda's innate wisdom to be supportive of your health without sacrificing the sensual pleasures and rituals that you love (hallelujah to Netflix and pizza nights!).
The best part (that I love the most!) – Shakti School is designed for, and open to, ANYONE. I'm talking yoga teachers, stay-at-home mamas and grandmas, health nerds and total newbies, naturopaths, medical doctors… you get the point. Wherever you come from and whatever path you've followed, Katie's program provides the deep, sisterly, lady-love CONNECTIONS and support you need to help you truly transform. Imagine what it would feel like to be uplifted from the collective knowledge and experiences of a global community filled with smart, heart-motivated, spirit ladies. What if you could kick it for a year and navigate this journey with like-minded Ayurveda BFFs? Heck, yes!
Katie's program will give you the tools to teach you how to live your highest purpose and love yourself in a deeper, more tender way than you ever knew possible… while also prioritizing your health and the health of our beloved planet Earth. That is Katie's promise.
Did I mention Katie and I share a lot of the same original teachers? That's why our perspectives dovetail so perfectly. So, if you're ready to experience radical self-love, feel more real, more authentic and safe in your own body, and discover your body's built-in intuitions and capacity to heal, I urge you to explore your Ayurvedic path with Katie's course.
The best way to ask questions about Katie's year-long program is to visit her Shakti School website or direct any inquiries to her team: info@theshaktischool.com.
And if you sign up, make sure you tell her I said hi!
Final Thoughts
Obviously, there are a few variables to consider when looking at the different Ayurveda certificate programs available. The financial commitment, how long the course takes, the teaching style and how the content is delivered, all need to be taken into account. Ultimately the decision to pursue any of these trainings depends on YOUR unique situation. You also want to pick a program that contributes to your own confidence, healing, and purpose.
Even though this was quite a bit of info to take in, I hope my research has been helpful in understanding the benefits of studying Ayurveda and what a certificate in Ayurveda can do for you.
X
Sneak Peak into My 300-Hour YTT - FREE Videos, Info Session, Bonuses!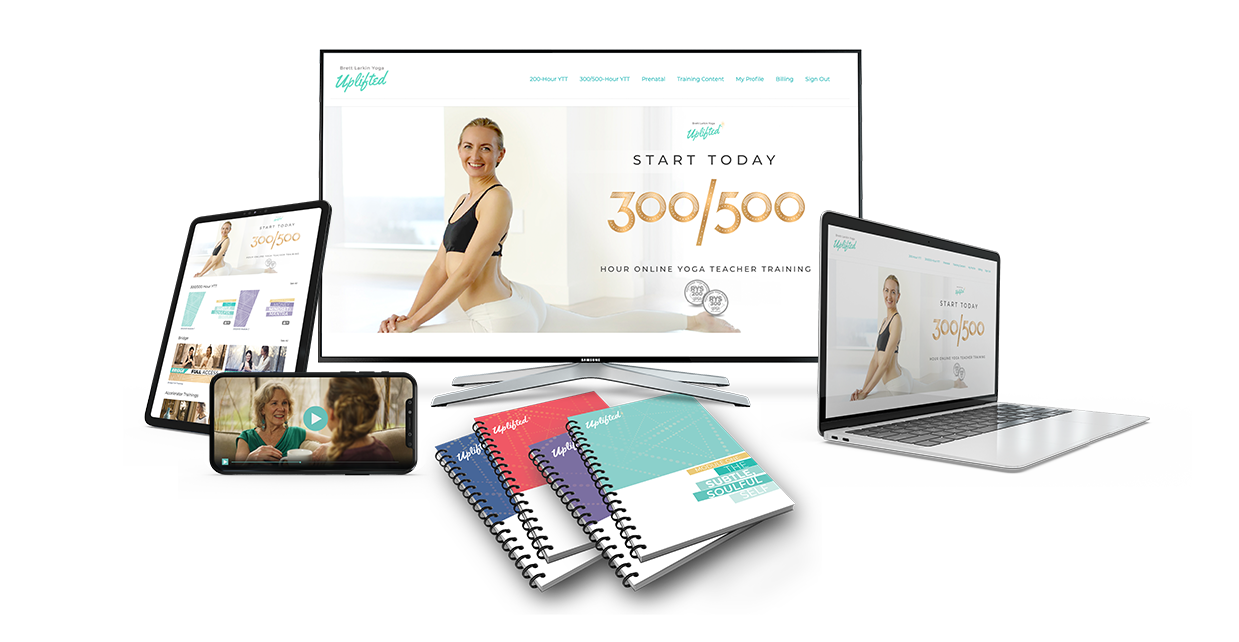 YOU MIGHT ALSO LIKE