Vinyasa…
…flows off the tongue really nicely doesn't it.
The word really encapsulates the very essence of this yoga style.
Vinyasa is all about flow.
The flow of movement accompanied by the flow of breath.
A dynamic practice that is more playful than other types of yoga.
The perfect style for students who are searching for a pumping heart rate and meditative movements.
Whether you're a budding yoga teacher trainer or have previous certifications and are looking to add another string to your yogic teaching bow…
…Vinyasa will not disappoint.
What Is Vinyasa Yoga?
"Nyasa" means 'to place' and "vi" means 'in a special or sacred way', making the Vinyasa style flow a delicate dance of postures.
According to ancient Tantric texts, Vinyasa yoga is a flow of conscious living throughout daily life. Just like in our asana practice, we can consciously and carefully move from one activity to another, maintaining our breath and awareness as we do.
This idea of flow during asana practice was especially popular, calling the attention of a certain yogi who would eventually found the vinyasa yoga style that you know and love today.
Vinyasa flow yoga stems from the Ashtanga lineage. Ashtanga was developed by yogi Sri Krishnamacharya, the teacher, and mentor of Patthabi Jois. In 1948, Jois established himself in Mysore, India, opening the Ashtanga Yoga Research Institue (AYRI). We can thank Jois and his students for bringing the Vinyasa asana form of yoga to the west.
Unlike many other forms of yoga, Vinyasa doesn't necessarily have a fixed arrangement of asanas or yoga postures. Instead, it brings attention to the flowing sequences that connect each movement to the next. It Incorporates dance-like elements, perfect for exploring freestyle movement.
It teaches you the foundation from which you can go out and explore the world: with open, conscious curiosity.
Sound like something you'd like to explore further?
Here's how to become a Vinyasa certified yoga instructor.
You might also like: Understanding The 8 Limbs of Yoga: The Surprising Truth About Yoga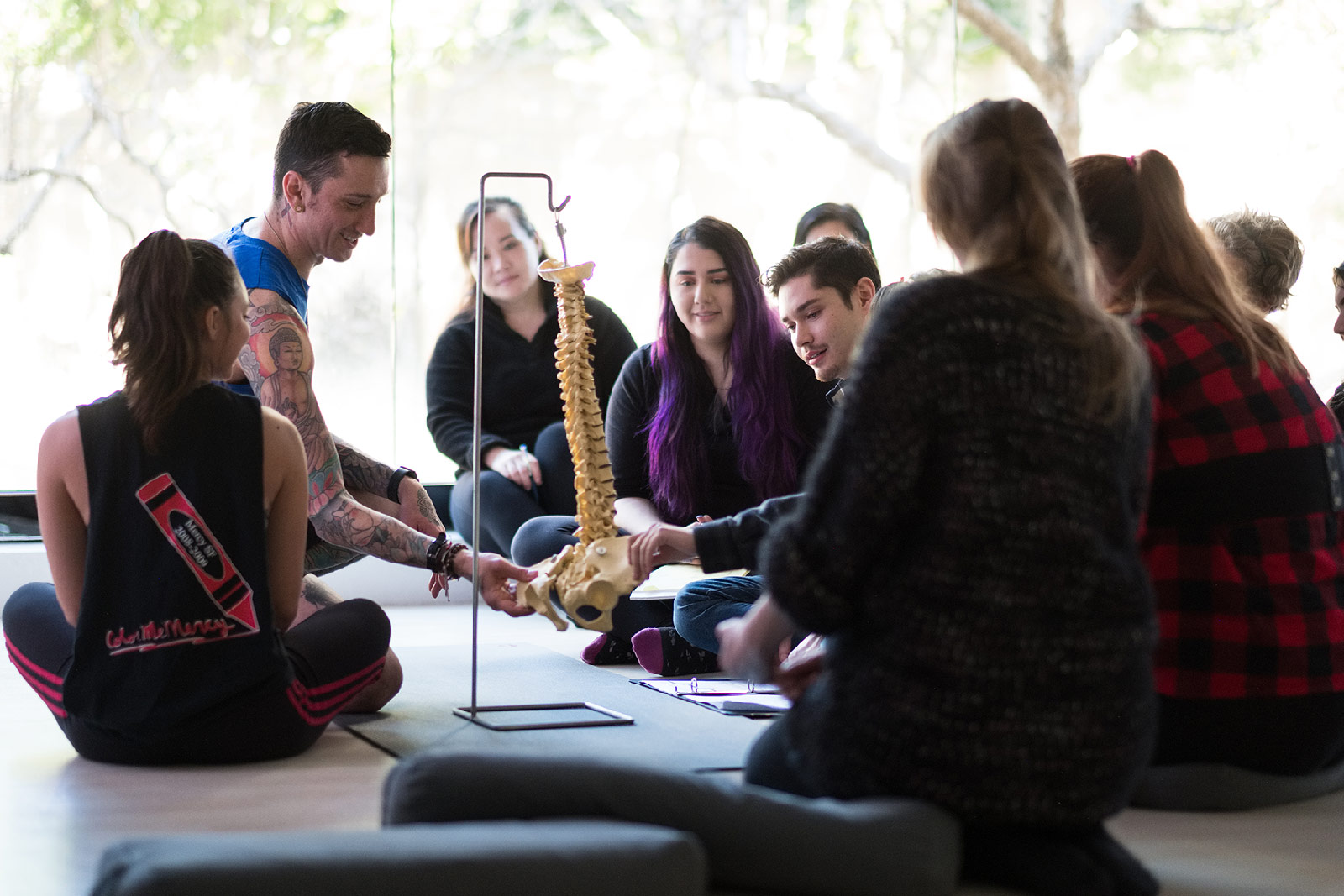 Where To Get Your Vinyasa Yoga Certification
There are really two types of Vinyasa certifications that you can earn, depending on what kind of experience you want and how you'd like to teach yoga. You can become a certified Ashtanga Vinyasa yoga instructor or a more general Vinyasa yoga instructor. While Ashtanga Vinyasa consists of a very specific sequence of postures, Vinyasa takes a more freestyle approach to those same postures.
For those who are interested in the traditional Vinyasa style, Ashtanga Vinyasa, then you will need an "official certification" as an Ashtanga teacher requires studying under Sharath Jois, the grandson of Patthabi Jois. Sharath continues to run his grandfather's Institute, now known as the Shri. K. Jois Ashtanga Yoga Institute (KPJAYI). Only then will you be officially "authorized" to teach this style to others.
As for Vinyasa flow, there are many different options out there for certification. Many courses, depending on the institute, will incorporate Ashtanga Vinyasa with other styles of yoga. Multi-style teacher training will be the most common type of courses you will come across. Programs often offer a mix of hatha yoga, yin yoga, ashtanga vinyasa yoga, and vinyasa yoga.
Fall in love with my 200-Hour teacher training or …

X
Experience 3 Training Videos from Inside My 200-Hour Online YTT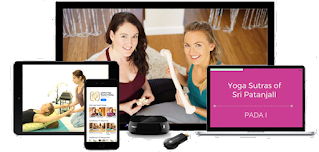 Vinyasa Yoga Training Immersion
An immersion course is another option that is definitely worth noting, especially if you are already certified.
Immersions courses are just as they sound, they'll immerse you in a form of yoga. Excellent for trying something new or great for perfecting a style that resonates with your teaching style or practice.
Immersion courses generally consist of 45-60 contact hours with teaching mentors and an additional 5 or more hours of study at home.
If you're a budding yoga instructor it is worth noting that an immersion course is not a substitute for a 200, 300, or 500-hour teacher training certification. Although, that's not to say that it isn't worth your time. Immersion courses are a great way to introduce yourself to teaching yoga.
You might also like: Levels of Yoga Certification: What The Heck Is The Difference Between 200-, 300-, and 500-Hour YTT Courses?
200-Hour Vinyasa Yoga Teacher Training
200-hour programs are perfect for those wanting to seriously deepen their yogic knowledge.
In addition to the physical practice (the yoga asanas that make up the Ashtanga Vinyasa primary series), 200-hour programs will take students through the history and philosophy of Ashtanga Vinyasa Yoga. Good schools will teach anatomy, alignment, the sequence of yoga poses, ujjayi breath, pranayama breathing, mindfulness, meditation, ayurvedic diet, and correct teaching techniques.
A bit of research is always smart before settling on a course. If you're interested in teaching yoga at your local yoga studio, for example, then you might consider getting your Yoga Alliance certificate through your training.
The Yoga Alliance USA requires students to have a minimum of 200 hours of yoga training before they start teaching others with a registered yoga teacher (RYT) certificate. If your goal is to teach in a yoga studio it is wise to ensure your chosen school is registered.
That being said, a registered yoga school (RYS) with YA doesn't necessarily mean it's a good one.
The most important aspect of choosing a school is to find an establishment that truly aligns with you.
Even if you decide never to teach, yoga courses can be life-changing. Finding mentors and peers that support your self-growth is essential. This will ensure you are a well-rounded teacher, really important when looking for teaching gigs post-graduation.
Vinyasa Yoga Teacher Training Online
The best online yoga teach training programs are more flexible than in-person immersion courses, allowing you to pick and choose when your training will take place. It's especially perfect for those who have busy schedules or who are searching for a more relaxed approach.
The Uplifted online yoga teacher training course is delivered as instructional videos, modules, reading materials, and assignments. Taking the training at your own pace while later being able to review any part of the process. Some online teacher training programs (like mine) will offer an in-person practicum so that you can still earn your RYT status if it's important to you.
No matter how you go about your certification, continue to embrace yoga as a journey. Remember to thank yourself for coming this far and that you can always continue your education long after you complete your first 200 hours.
Next Steps
Check out my YouTube channel and find some yoga classes that you can try out for yourself!
Attend a 200 YTT info session to see what else you'll learn in my online teacher training.
X
Experience 3 Training Videos from Inside My 200-Hour Online YTT