As you go deeper into your practice, it's inevitable that you're going to want to hungrily read as much as possible about yoga.
Believe me, I get it.
When I first started to deepen my yoga practice, I became obsessive with it. I wanted to learn as much as possible, both about the ancient practice and also about the physical stuff. I wanted to know all of the techniques that my yoga instructor knew and I wanted to know how to embody the principles of yoga in my everyday life.
The problem?
It's hard to know which books on yoga are actually good, which are reputable. It's hard to know the difference between a book based on ancient yoga philosophy and one based in physical activity only.
The worst part is that modern yoga has ventured so far away from the traditional principles of yoga that many yoga books completely ignore that aspect of yoga altogether.
Understandably, it's hard to know where to get your information these days. Lots of my students ask me which books I recommend and I always come back to this same list. In fact, some of these books are required reading in my online 200-hour training program!
Since I'm asked so frequently to share my favorite list of yoga books, I thought I'd write an entire post about it. Now you can deepen your practice and trust that you are getting an authentic understanding of what yoga truly is.
Here are my favorites…
By Anodea Judith
I love this book so much that I invited the author to co-teach with me in my 300-hour yoga teacher training program! This book does a beautiful job bringing together ancient yoga philosophy with modern thinking so that we can understand the powerful healing potential that yoga offers.
This isn't just about yoga postures and the body…
…it has a lot more to do with the spiritual journey that yoga provides us via the chakra system. Think of yoga as a guide to living a better, more spiritually aware life and the chakras as the energetic roadmap of this guide. If you want to deepen your understanding of the role chakras play in your life, then reading this well-written and super interesting book is an excellent place to start.
By Jaganath Carrera
The Yoga Sutras are based on ancient philosophy that is rooted in Hinduism. For many, this can be quite intense and even difficult to grasp. That's why I love this sourcebook by Carrera, because it makes the sutras super accessible to everyone regardless of your religion.
By Nischala Joy Devi
I'm especially obsessed with yoga when it comes to women's health. Your yoga practice can provide tremendous healing of the mind, body, and soul, which is why I'm a huge fan of this book. It talks about the Yoga Sutras from the perspective of women's health and provides a guide on how to incorporate the basic tenets into everyday life.
by Alan Finger
Alan Finger is the yoga instructor that I studied with and with whom I continue to practice yoga even to this day. He is a Tantric and Kriya master, meaning that he has a deep understanding of the principles of yoga according to traditional philosophy. If you can't practice yoga with him, then reading his book, Introduction to Yoga, is a great alternative. He breaks it down in such a beautiful way that makes it easy to understand and apply to your own life, even off the mat.
By Machelle M. Siebel & Hari Kaur Khalsa
Another yoga book that combines traditional yoga with modern yoga, A Woman's Book of Yoga takes the teachings of a Kundalini yoga instructor and combines them with the expertise of a medical doctor to provide a guide on how to build a yoga practice that supports women's health. I absolutely love it and love that science supports this ancient practice.
By Jack Kornfield
Listen, I gotta be honest about this book: many of my students really resist it as they're reading it. I don't know if it's too clunky for them or if it makes them uncomfortable in all the icky spots where the ego hides… but most of them come back to tell me that it changed their life. It changed mine too, which is why I make it required reading in my 200-hours online YTT.
by Kristin Leal
I love Kristin and her take on yoga anatomy, which is why I asked her to co-teach with me in my online course. The way that she breaks down the postures and yoga sequencing according to the bones, ligaments, and muscles is beautiful. It's easy to understand and even easier to remember as you begin building your own yoga sequencing and classes.
by Bernie Clark
So many students become so eager in their practice that they often push themselves too far, which can strain muscles and lead to injuries. I love this book by Bernie Clark because it teaches you how to respect the innate limitations in your body and how to move through postures without pushing yourself too far. This is something that I regularly talk about in my online program and so this is naturally one of my favorite books on yoga.
by Ray Long
Because vinyasa flow has become one of the most popular styles of yoga, it's helpful to have a comprehensive understanding of how the body works in each of its poses. Ray Long has a ton of amazing books on yoga and this is one of the most helpful.
By Sri Swami Satchidananda
This is a classic that all others yoga books point back to, so if you want to read the original text, then check this book out.
by Stephen Mitchell
The Bhagavad Gita is one of the most referenced ancient Hindu texts that is basically a story outlining many of the biggest lessons that Hinduism offers. I recommend reading a modern translation because the original form is in Sanskrit and direct translations can be a bit confusing. Mitchell's translation is great and easy to understand.
by Paramhansa Yogananda
This isn't necessarily an important text to understand yoga or its teachings but is fun to read anyway. It provides insight into Indian culture and what it means to be a yogi in India. It also shows the reader just how deep yoga goes into the spiritual realm, reaching far beyond just the yoga postures that we have grown to understand yoga to be today.
by Christopher D Wallis
All of yoga is based on Tantra and not the neo-tantra sexuality that you've probably read about online. Wallis does a great job explaining its origins without getting lost in the popular obsession of Osho and the likes. So if you want a true understanding of yoga in its deepest, most comprehensive form, then this is a great place to start.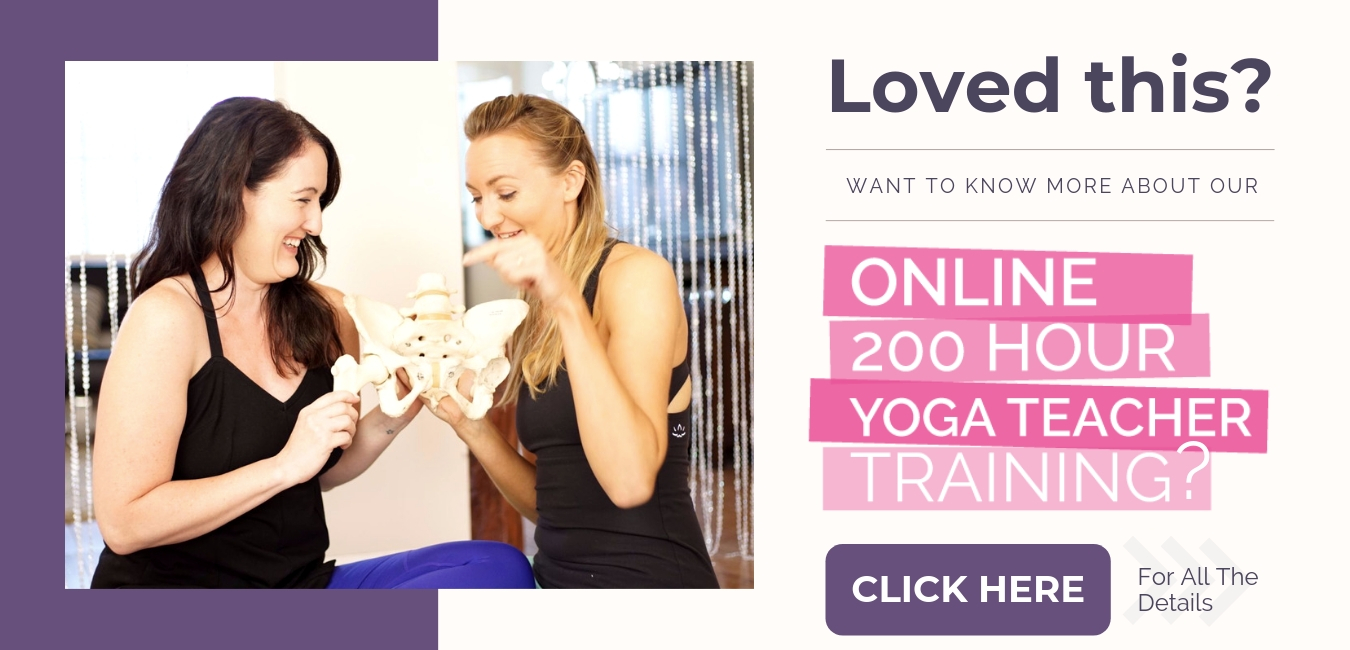 X
Experience 3 Training Videos from Inside My 200-Hour Online YTT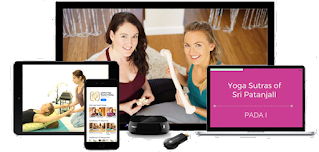 X
Learn how to do 11 of the most popular yoga poses correctly. Free video + PDF download.