A person or program that causes growth to happen more quickly
Welcome! The Uplifted Accelerator Program is for the modern yoga teacher looking to jumpstart their career and bring their offerings online. I designed this as a catalyst for YOU and a kick-start for your business. If you've been holding back, this program propels you into action. 
This curriculum provides a step-by-step framework on how to:
Choose a business model that plays to your unique strengths
Charge more & serve more by focusing on your mindset and entrepreneurial skills
Differentiate your teaching and rapidly add offerings to your in-person classes or online courses with "done-for-you" Uplifted™ workshop, class and lessons plans you can use as your own!
Meet both your lifestyle and revenue goals as a health and wellness professional
No more "analysis paralysis."
No more charging less than what you're worth.
No more playing small.
You started (or crave!) a business that impacts the lives of others, has you working from your zone of genius, and making money in a lucrative manner that lights up your soul.
What you're seeking now is for all the puzzle pieces to easily fall into place so you can reach your goals and achieve your dream without waiting any longer.
You know that you're a healer, but aren't certain how to organize your expertise into a sustainable career or student-attracting packages
You keep thinking, "Do I have the right niche?!" but you're not sure so you end up trying to serve everybody, resulting in a massive drain on your time and energy
You crave branding that captures your unique spirit, personality and passion, positioning you to powerfully stand out from the cookie-cutter crowd
You recognize your mindset about money could definitely benefit from a makeover
You feel nervous every time you talk with a prospective client or student, knowing you're not quite sure of what to say when it comes to the money part
If any of this is YOU, then it's time to transform what feels overwhelming in your wellness business into everyday easy, in a way that feels powerfully authentic for you.
My mission is to empower YOU as a high-quality yoga teacher to step forward,

clarify your vision

, and convert that vision into

tangible value

(and charge for it!). Don't be timid. Be bold. Now is the time to take action.
Brett Larkin
Create your unique wellness business that dovetails with your lifestyle and income goals
Get the tools, techniques and teachings to succeed as an entrepreneur in the wellness industry.
Receive guidance you need NOW to break through self-limiting beliefs, resistance and fear
BUSINESS ACCELERATOR CURRICULUM 
STEP 1
Elevate Your Vision for Your Wellness Business
What if I told you that you could not only replace your full-time or supplemental income teaching yoga, but create a six-figure, multi six-figure and even seven-figure business in the yoga industry… if that's what you desire?
The secret isn't learning the latest SEO tactics or amassing Instagram followers. Those are just tools. The real secret is thinking BIGGER than what you currently believe is possible for you. It's all about transforming your mindset. In my experience, this is virtually impossible to do alone. You need guidance to transform your mindset, create a strategy and pick a profitable business plan that works for YOU.
Since starting my yoga business in 2012, I've invested a lot in private coaches, programs and mentors who I knew could help me uplevel my business and my life. As a seven-figure business owner, this investment was well-worth it! I had to give myself permission to invest in myself.
If making a full-time income from yoga feels impossible to you –

If investing in your own wellness business feels 'irresponsible' –
I understand. I had ALL the same doubts and fears. In fact, I felt deep terror and financial insecurity about pursuing my love of yoga full time.
Guess what? These fears are a normal part of entrepreneurship.
It's time to reframe your money story and elevate your approach. Allow me to support you in this transformation.
As an entrepreneur, you have a ridiculously amazing opportunity to make extraordinary money.
Please read that again: Entrepreneurship is the #1 best opportunity available today for teachers and healers to create wealth. Yet no YTTs treat yoga teachers as entrepreneurs. There's no education on the mindset, methods or maneuvering it takes to create extraordinary wealth while sharing what you love. Until now.
Everything I'm sharing is from my own direct success as a serial entrepreneur and seven-figure business owner.
Brett Larkin
This course forced me to move forward toward my dream. I feel ready to teach and start my business. I feel empowered to start small and grow my business as big as I can dream. I have all the tools.
Accountant and Yoga Teacher
I felt so supported to be exactly where I was in my professional development, as well as to stretch into the entrepreneur I've previously only dreamt of becoming. If you feel called to be a part of this training do it!
Art Therapist
After coaching with Brett, something shifted — I gained clarity around key goals and what I need to say 'no' to in order to get to the next level. More than that, Brett helped me realize my unique value as a teacher. I am eternally grateful.
Martial Arts Instructor
The one-on-one coaching is priceless! The personal growth, mindset, money block work, and business advice helped me jumpstart my yoga business in ways I can not explain.
Intuitive Reiki Master & Yoga Instructor
In the first section of the accelerator we:
Awaken your entrepreneurial brain
Zoom way out & design your 10 Year Financial Plan
Discover your ideal clients and students
Clarify your business assets and income generating activities
Engineer your minimum viable product so you don't waste months (or years!) building the wrong thing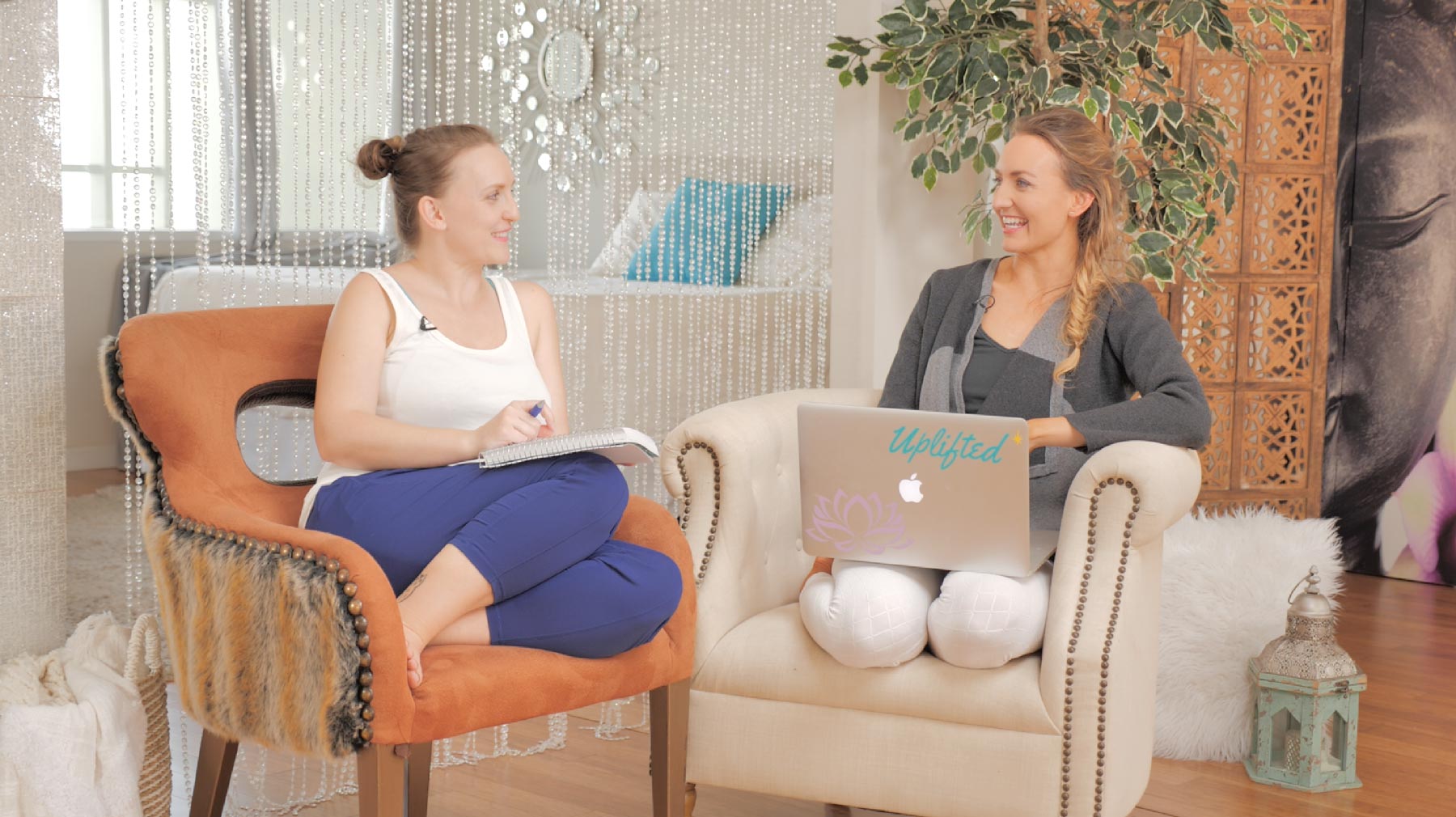 Slay self-limiting beliefs about earning money as a healer or yoga teacher

Identify your own unique pattern of "imposter syndrome" to stop it in its tracks and own your power

Switch low-value statements with high-value ones using Brett's unique methodology
Create longterm digital assets for your business
Get clear on your key revenue generating activities.

Discover what your students are craving and willing to pay for through a proven entrepreneurial framework

Charge what you're worth (and get it!) in a money-mindset makeover  

Beak free of past conditioning and radiate confidence as you finally take actions steps toward your dream

Take your ideas through provided structured financial models to test viability, first! (Saving time, energy, and anguish)
Eliminate "what do I offer" overwhelm and clarify your most profitable path to a thriving business and high-end offers
Also Includes Detailed Videos & Worksheets on:
Formula for Value Creation
Easy Pricing Guide & Template
Premium Beliefs Audio Affirmation
Brett's Top 5 Journaling Prompts for Solving Business Blocks
Brett's Top 10 Personal Mantras around business and money, proven and honed over 5 years
Let me hold you as powerful. I know these shifts are possible – because I've lived it.
STEP 2
Technical Tools & Videography
Here is where we dive into the nitty gritty of "how to" and technology: email service providers, website hosting, course hosting and payment gateways.
No need to painstakingly figure all this out on your own — like I had to!
See me give feedback to students on their website, sales pages and emails to accelerate your journey. 
Capitalize on these shortcuts, and move forward quickly skipping all the "beginner" pitfalls.

Dive into technical systems that drive interactive group courses, discovery calls, private sessions, email opt-ins and video delivery 

Create your signature offering using Brett's unique "circle" structure

Own your role as a powerful facilitator and valued expert in the eyes of your ideal clients

Get clear on how to film yourself (even if alone) in a behind-the-scenes yoga film shoot at Brett's house


Get into action quickly with equipment lists and production schedule outlines


Understand cashflow, profit, how to outsource, hire and build your team 

STEP 3
Branding, Marketing & Sales

Uncover your personal brand archetypes through an in-depth assessment licensed for participants of this program

Discover how these archetypes guide you so that copywriting and social media – which so many yogis dread – can suddenly feel effortless.

Watch Brett coach students on their website copy, email copy, and giveaways – and implement all her tips!

Transform doubt about what to charge into heartfelt, unstoppable confidence in the value you deliver
Solve the uncomfortable problem of what to say when clients or students ask, "How much do you charge?"

Transform the negative self-talk that has held you back and start actively selling from a place of alignment and authenticity
Discover how brand archetypes empower you to create income from a place of authenticity. From this place, selling feels easy and natural.
Brett Larkin
Includes bonus uncensored live lectures on:
How to get hired at studios

Get featured at yoga festivals

Create your first email opt-in

Teach online — balancing free vs. paid content


GRAND FINALE - STEP 4
Done-for-You Content: Classes, Workshops & Sacred Circles (in-person or online)
The final component of this training includes amazing "done-for-you" content and lesson plans that you can use teaching in your home, online or in a studio.
So many of you told me you craved a template for action to go out and start teaching – in effect a "business in a box." What I created for you is a framework based on my 10 years of teaching in-person and online. This is a springboard. Use as-is OR tweak with your own content.
Save Time, Energy & Anguish:
Implement "Done-for-You" Sequences, Lesson Plans and Talking Points for:
Beginner Yoga: 6-Class Series
Beginner Meditation: 6-Class Series

Healing Yoga + Self-Massage: 3-Class Outlines (with MFR techniques)
Sacred Circles Outlines for:
Full Moon

New Moon

Abundance

Chakra-themed group classes
Yoga + Affirmation Writing Workshop
Use these to lead yoga experiences online. Use these in your own digital products and courses. Or in your home, local fitness center or YMCA, or to host workshops or class series at studios.  
I know you are immensely talented (and creative!). Likely, you have gifts beyond yoga (reiki? massage? a love of nutrition?) – YOU ARE UNIQUE.
Many of you are looking to blend yoga with your own unique offerings or wish to develop your own teaching style. I take you through a step-by-step process to develop your own Signature Program, which you can offer as on online course or high-end package.
Use

all

your unique skills

to create a signature offering (in-person or online)

Craft high-end offers and packages that meet your

income goals

Gain a loyal base of

private and corporate clients
After the video coaching exercises with Brett, I finally got my site launched and my 7 Day Program out there.
Yoga Teacher
Apple approved my app (paid version) today. Brett - I love you. Thank you for believing in me, inspiring me and kicking my ass.
E-RYT 500 Yoga Teacher
Brett's "done for you" content has sparked new inspiration for me to create my own versions of workshops and circles. I was selling workshops before I even completed the training.
Stress Management Coach & Yoga Teacher
Brett's a brilliant marketer with an entrepreneurial spirit and massive heart. I leave every conversation with her inspired.
Best-selling author The Idiots Guide to Ayurveda, #1 rated Highest Self podcast
Welcome Bonuses

Environment Reset: Create Your Sacred Space

Get More Done with Less Time

Strategies to Discover Your Secret Strengths
Money Bonuses

Easy-to-Fix Money Mindset Mistakes

Breakthrough Coaching Questions

Pricing Do's and Don'ts
Tech Bonuses

Acuity Tutorial

Zoom Tutorial

Opt-In Tutorial
Behind-the-Scenes Filming Bonuses

Online Program Layout + Pre-Production Planning

How to Film Yourself (iPhone, DSLR, indoor, outdoor) – even when alone!

All My Microphones & Gear 
Brett's Spreadsheet Pack:

Income Tracker

Retreat Runner

Workshop Generator
…pre-filled with formulas. Use these real-world plug-and-play Excel worksheets to budget your own projects.
"Done-for-You" Business Plan Outlines:

Cash Flow & Profit

Hiring and Managing a Team

Your Minimum Viable Product & Selling
In this training I share tips, techniques and strategies that have worked for me and many other successful entrepreneurs. In signing up, you understand that there are no revenue guarantees and that I am not offering you employment. Enrolling in this program requires you to do your part to create results. I look forward to helping you claim your power in this incredible journey together. 
Looking back on the girl who started in September compared to the radiant entrepreneur boss babe I am now is incredible. I made progress business wise, but the real transformation was in my personal life. I don't even recognize that other girl. So grateful for this unique training and the healing and fulfillment it brought to my life.
Educator
Blown away by the content and depth of this program. Brett guides you, then gives you the tools and resources you need to fully step into your light as an instructor, an entrepreneur, a leader and a healer. You and everything around you will change if you allow yourself to show up, open up, and do the work. Brett empowers you to attract your own tribe.
Yoga Instructor and Personal Trainer
Brett has just gone above and beyond with this online program. I've learned more than I could have ever dreamed in just a few short months
400K Instagram Followers
40+ Hours of Business Video Trainings, Tutorials & Coaching Replays on our Mobile App
PDF Worksheets, Plug & Play Excel Sheets & Step-by-Step Business, Mindset & Journaling Exercises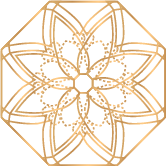 40 Hours Continuing Education Credit with Yoga Alliance
Counts toward your 300-Hour with Uplifted Yoga
Uplifted
Business Accelerator Training
TRY A MONTH
$297

Receive Month 1 instantly, the rest dripped out over 6 months

Upgrade to the full program to access everything at once at any time 
FULL PROGRAM
$1995

Access all video content, workbooks and coaching replays instantly

Upgrade to 300-Hour YTT for group coaching & interaction at any time
About Brett Larkin
Brett Larkin is a successful serial entrepreneur, sought-after online business consultant, seven-figure earning digital marketer, and creator of her award-winning YouTube channel, Uplifted™️ Yoga and Uplifted™️ Online Yoga Teacher Trainings. Passionate yogis and yoga teachers from around the world turn to Brett for guidance on how to live their best life — on and off the mat. Using her proven high-touch method in the online world, Brett helps her students find their authentic voice, create thriving online communities, and accelerate their yoga and wellness business revenue.
A digital pioneer in certifying online yoga teachers, Brett has trained nearly 1000 yogis to become teachers and healers. Veteran yoga teachers turn to Brett to deepen their skills and jumpstart their businesses. As a visionary, Brett has been featured in Forbes, Entrepreneur.com, and Gaia, and as a teacher she has brought her unique approach to executives at Silicon Valley's hottest companies and developed a devoted following globally.
Brett co-founded and sold two successful health & wellness businesses before developing Uplifted Yoga and her consultancy as a successful global business. Her 320K+ subscriber channel won Youtube's "Next Up" award in 2015. Brett's yoga classes are streamed for over 4 million minutes each month.
An industry disrupter, Brett is an expert at successfully transitioning traditional brick-and-mortar industries into the online space, while accelerating revenue and impact. With a strong background in tech and a knack for forecasting trends, she was the first person in the world to put an interactive 200-Hour Yoga Certification Program Online in 2015 and run it live, in real time. Her passion for working with yoga teachers and healers has improved their lives and their balance sheets, sparking demand from clients beyond the wellness industry. Clients turn to Brett for best-practices bringing educational experiences online with the best technical tools.

This content is so inspirational in terms of getting started with running a business as female entrepreneurs! In fact, I listen to the three bonus modules once a month because they are that motivational for me as a female entrepreneur. As a result of going through Brett's course, I continue to come up with ideas for my business such as opt-ins to collect email addresses, online programs to promote on my website, and future workshops. I also have gained something very special. CONFIDENCE. Confidence in my ability to do things I've not done before such as offer private lessons.