WHO WOULD YOU BE WITH A CONSISTENT PRACTICE

at home?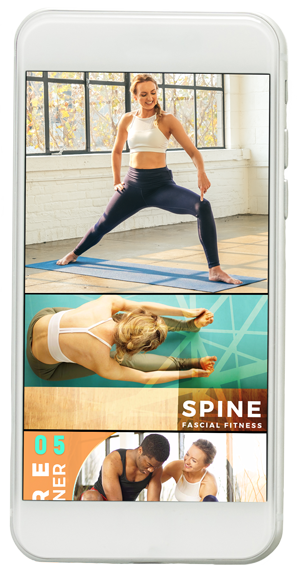 WHO WOULD YOU BE WITH A
CONSISTENT PRACTICE
at 
home

?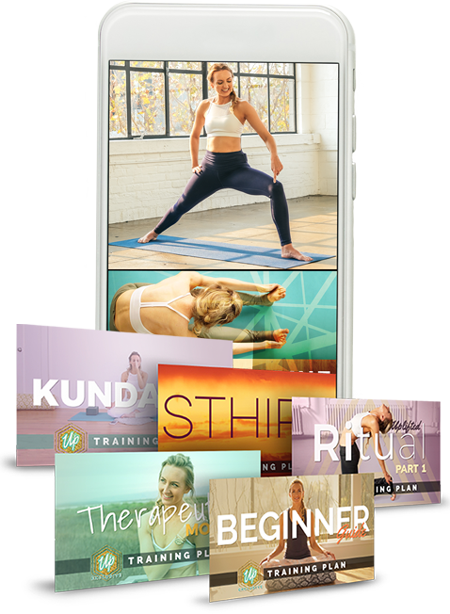 …in our powerful community of committed yogis
Ends *March 27* at midnight
Whatever your dreams are for this new decade, let the very best classes and full chakra courses from inside Uplifted chart your course.
Fuel your health, happiness, and personal goals
Unique Uplifted™ training plans, guidebooks, and Yoga Alliance approved courses, move you out of the shallows and deepen your yogic knowledge.
Bonus Bundle Includes the Digital Chakra Yoga Workbook, FREE!
Before the journal my practice was pretty hit or miss. Now it gets done almost every day. Totally different from other journals I've tried because of its focus on self care and positive habits.
Bonus Bundle Includes the Digital Chakra Yoga Workbook, FREE!
"Meet" each of your seven chakras through member-only chakra classes, meditations and unique audio lessons.
Cultivate a gratitude practice inspired by the idea of Sukha (sweetness and ease) from the Yoga Sutras.
Align your day-to-day interactions with your deeply held values. Uplifted classes guide you through the yamas and niyamas.
I was a complete yoga beginner with zero body awareness or muscular strength. Signing up for Uplifted was the best decision I ever made. It brought forth the best version of myself. Now I am about to do my second (300hr) YTT.
Open your heart center by diving into the Heart Chakra (includes Uplifted Academy Anahata course).
Slow down and savor more by exploring myofascial release and intuitive moment.
Create a deep sense of personal freedom through meditation. Uplifted classes guide you through a variety of pranayama and meditation techniques.
Enhance your communication. Hone your intuition. Balance the Upper Three Chakras (includes 3 Uplifted Academy Chakra Courses).
Uplifted proved to me that I have time for yoga everyday. The 10 minute morning practices make me confident and accountable.
I love the structured plans.
Align your day-to-day interactions with your deeply held values. Uplifted classes guide you through the yamas and niyamas.
Dissolve subconscious blocks through a 40 Day Kriya practice (includes Uplifted Academy 40 Day Kriya Course).
Explore the polarities 'doing' versus 'being' in Chakras 2 and 3 (includes Uplifted Academy Chakra Courses).
Enhance your  communication. Hone your intuition. Balance the Upper Three Chakras (includes 3 Uplifted Academy Chakra Courses).
Ignite your inner power. Explore Kundalini yoga kriyas and meditations.
Uplifted has given me a framework to connect daily with my inner world.
Relax into the New Year with a 40 Day Yoga Nidra practice of enlightened sleep (includes Uplifted Academy 8-part Yoga Nidra Course).
Get specific about your goals and desires. Clarify your vision for joy and success.
Ignite your inner power. Explore Kundalini yoga kriyas and meditations.
Brett applies yoga to physical, mental, and spiritual needs that I never realized yoga could help with.
INCLUDES INSTANT ACCESS TO ALL OTHER UPLIFTED ACADEMY COURSES AND TRAINING PLANS IN THE MEMBERSHIP
Access everything as soon as you sign up. Move through the experience in this suggested order, or however you choose! It's YOUR YEAR.
The very best Uplifted Training Plans.
ALL OUR MOST POPULAR COURSES.
At the lowest price of the year.
Ends *March 27th* at midnight
$577
$297*
year + bonuses
Digital Chakra Workbook
$199 year long Uplifted Membership
SAVE $280
Buy
YEARLY + BONUSES $297*
Buy YEARLY + BONUSES $297*
*Renews at $199 if you choose to stay on a second year.
All rates are locked in forever. You will

never

be charged more, even as more content is added and rates go up for new members! Cancel anytime.
Joined Uplifted 1.5 years ago as a total yoga newbie. I thought the Ritual plan was the best thing ever (that was what was being released when I joined), but since then it has only gotten BETTER! I love Fascial Fitness, Abundance, Elemental, and the Kali plans. The plans make it so easy to fit your practice in. I practice every day, as someone who's never had a regular workout routine!
Practicing on Uplifted has made me more calm and patient in my day to day life.
I had a very inconsistent practice when I first joined. Three years later, I have a consistent daily yoga practice of an hour each morning. The Uplifted community is so supportive.
Brett's 40 Day Kriya in Uplifted changed my life. Such a big impact on my energy level.
Thanks to Uplifted Abundance course I have already started to attract more abundance in my life, and I finally believe I deserve it.
Uplifted ensures my curiosity and confidence are expanding. I love knowing that all these amazing people are "here" virtually with me.
Before, yoga felt like an "exercise" that I did. After years as an Uplifted member, yoga is a part of who I am.
Results from being in Uplifted? Consistency! That's the big word.
Uplifted has made me 100% more in tune with myself. The journaling prompts help me in amazing ways.



FAQs
FAQs
When does this crazy discount end?
March 27th at midnight PST
Why is it 1 year?
I LOVE welcoming in monthly members into Uplifted, but with the amount of content that's now in the membership (over 1000 classes, dozens of thematic class plans, guidebooks, PDF and yoga courses), Uplifted is at least a yearlong experience.
We have hundreds of members who've been with us 3+ years… There's really that much to explore (yes, it blows my mind too).
What I realized, is that when members join for the year, there's less overwhelm and burnout. It removes the stress out of feeling like you to do every class, right away. There's also enriched community interaction (and I'm ALL about community support). Better conversations and relationships form in our Private Facebook group when you know you're sticking around. So settle in, get cozy, and come nerd out on yoga with all your new group of besties.
How do the monthly themes and training plans work?
What's unique about Uplifted is that it's about more than online yoga classes. It's for people who crave yoga education and transformation. The monthly training plans let you explore concepts from the Yoga Sutras, the Vedas, as well as styles of yoga, thematically. Our training plans include beautiful PDFs, audio lessons and offer 4 yoga classes per week. Members love the structure, with still having freedom to incorporate other forms of physical exercise. Get guided through a cohesive experience rooted in yoga education, instead of just one off classes. (I promise we do this in a fun way… there are NO boring lectures. Everything is practical with direct examples from my own life!)
What if I am just a beginner?
Not only do we have the Beginner Training plan and playlists, you'll vastly benefit from getting feedback from me, your mentor and the rest of this amazing group. There are many yoga teachers in Uplifted who love helping new students.
I'm a yoga teacher – is this suitable for me?
Uplifted attracts yogis who want to share their passion for embracing yoga as a lifestyle. Unsurprisingly, we have a large number of yoga teachers in the group. Uplifted is an ideal place to get inspiration for your own themed classes and workshops. Explore the courses in Uplifted™ Academy for Yoga Alliance Continuing Education, or as a precursor to Uplifted™ Online Teacher Training 200 and 300/500-Hour programs.
What is included in the year?
All past member content, as well as new content that's releasing in 2020 as part of the Uplifted year. In addition, access Uplifted academy with courses on each of the chakras, Yoga Nidra and Kundalini. Wooohoo! Longterm, we may break Uplifted and the Academy into two separate subscriptions. When you join now, you access both at the lowest rate available, and this is locked in for as long as you stay a member.
What if I don't want to do one of the month's classes?
Uplifted has dozens of training plans. If a plan that's part of the Uplifted Year outline doesn't resonate with you, swap it out for something that dovetails with your current interests. Remember — you have access to everything in the membership, all the plans, classes and courses in the Academy.
What are the most popular training plans in the membership? Where might I want to start if choosing my own path?
Chakra Healing & Uplifted Academy Chakra Courses
40 Day Kriya
18 Days of Abundance (exploring Lakshmi)
Yoga Detox Fusion
Do I get all past member content (including the current month's plan) when I join now?
Yes. There's never been a better time to join!
How is Uplifted different than what's free or on Youtube?
In Uplifted, you're able to download Brett's entire library of Youtube videos as well as access member-only content. This includes classes you've never seen before, beautiful PDF guidebooks, thematic yoga challenges, yoga courses, and affirmations audio tracks. All of this is designed to infuse yoga into every aspect of your day. Receive a plan and accountability. Access our special Uplifted community full of dedicated yogis who want to share their own tips and tricks with you!
How do I access the content? What happens immediately after I buy?
Right after you buy, look for a log in email granting you access to your content. You can view the videos on your PC or the Uplifted iTunes/Android/Roku and Kindle Fire app. All you have to do is enter the same email address and password and all the member's content will unlock. Download videos to the app for when you don't have wifi. Enjoy our beautiful member-only PDF guidebooks, class plans and affirmation tracks as soon as you sign up.
Can I cancel at anytime?
Yes. You can cancel your Subscription at any time. Please note that you must cancel your Subscription before it renews for a subsequent month in order to avoid being charged for the next month's Subscription Fee. If you cancel your subscription, the cancellation will become effective at the end of the then-current monthly Subscription period. Subscription memberships (including Annual Subscriptions) are not eligible for pro-rated refunds. For more details on how to cancel your subscription, click here or email us at [email protected] with subject 'Cancel my Membership'.
Do I have to pay via credit card?
No, you may also choose to pay via paypal.
Is Uplifted for men and women?
We have primarily women and a small handful of incredible men in the community. Everyone is welcome.
I'm anti-social media and do not use Facebook. Will Uplifted still work for me?
We'd love to connect with you through Facebook – there is much power and wisdom inside the Private FB community! However, we know Facebook isn't for everyone. About a third of our members don't use Facebook and still love this membership. Facebook is not a requirement to enjoy the Uplifted app, download classes or access or participate in community live calls. There's also a private Uplifted What's App group. Ask us about it when you join!
I live outside the USA – can I still join in on seasonal Uplifted live calls? What about my timezone?
We have Uplifted members from over 31 countries. You can always dial-in to live calls via any internet connection or by phone using our international dial-in numbers. Call times rotate regularly so everyone, in every time zone, gets a chance to be live. Remember, you always get access to the replay (and all past replays) in the app.
Are ALL Brett's Youtube videos and past, public challenges like 18 Days of Yoga and 8 Day Detox included in the membership?
Yes – these are one of many new "collections" in Uplifted and available free with your subscription. You can download them too 🙂
I already belong to GaiamTV, My Yoga Online [Insert Subscription Yoga Site Here] – how is this different or better?
Every yoga subscription site on the market is the same: they all offer a one-way experience in which you stream classes. That's it. What I'm offering is a TWO-WAY experience. I motivate you. I care about you. I dialogue with you non-stop. I create what you want and provide personalized feedback. I want to help you ignite your best life!
OTHER SUBSCRIPTION SITES
Brett Larkin Yoga *Uplifted*
One Way Viewing
Learn Through Feedback & Mentorship
Practice Alone
Interactive
Broad & Unstructured
Practice in a Motivated Community
No Personalized Guidance
Training Plans & Challenges
Students Are Anonymous
We Are a Community That Supports Each Other
Just Yoga Videos
Personalize Your Practice, Live Your Best Life On And Off The Mat
Just a Business
Brett's award-winning channel is her passion – she's here to help YOU!
If you're still reading – it's time!
LET'S UPLEVEL YOUR YOGA PRACTICE